A Reward for Never Giving Up
March 11, 2009
Alex dove out of the way when the lights turned on, gasping and wheezing for breath. He could feel the places where he had been punched and knew that bruises would form soon. He wanted to cry from relief at the fact that his part of the fight was over.

But what about Luke?

He felt terrible right now. He thought he would get sick right then and there. Of all people, why did this have to happen to Luke? For the first time, meddling in someone else's business had been the right thing to do.

Now, Alex felt terrible for all the times he had contradicted him, all the times he had made life difficult for his best friend. What if Luke died? What were they all going to do?

He managed to grasp the fact that they were putting handcuffs on Aaron. He heard the ambulance come, and Angela begged to be allowed to go with Luke until they relented. They took Angelina as well, and Alex decided that he would try and clean up.

Alex grabbed a few cartons and threw the Tree Frog bottles into them. He grabbed a trash can and sorted the bottles out from each other. It was hard to say which type had more bottles- there seemed to be an equal amount.

Dang, this place was a mess- an absolute mess. Alex wasn't surprised- when he had been forced to live with Aaron, that house had also been an absolute mess. He wasn't sure what had happened to that house.

Alex wasn't sure how long he worked there before he could walk in the room and find it spotless. Why was he cleaning this place out? It wasn't like there was much of a reason to do so.

None of the other rooms were any better. One of them held only Tree Frog bottles. Some of them were organized, some just thrown randomly on the floor. With a sigh, Alex brought an unfinished box in and began filling it.

Maybe he had another reason for doing this. Maybe he was looking for something that could possibly be already gone. Determination filled him, and the knowledge that Vivie had a better chance now of surviving this helped.

Although he felt exhaustion in every cell of his body, he felt like he had to do this. He looked desperately through everything, trying not to cut his hand on the glass.

When he turned the light on, a black object caught his eye. Alex was so startled that he just stood there for one moment, then frantically pushed his way through to get to the object. His feet kicked glass, and he felt them bruise, but he had other things on his mind.

With trembling hands, Alex bent down and lugged the object out. It took him a long time and a lot of physical effort, but he managed it. He grunted and stared when the object broke free and landed lightly on the stack of bottles.

He emerged from the stack that he had been buried under when the object had flown out of his hands and stared.

Alex was reunited with his case at last.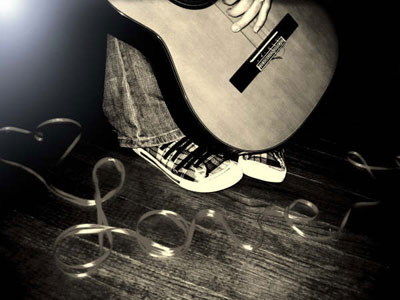 © Leah C., Grand Island, NE