where else?
May 30, 2009
Knowing as soon as I open my eyes, I would have to get up.That's not what I hated though.It was when I got up I would have to pack my last bag.
Leaving here was what I was what I was afraid of.So many things running threw my head,yet so little threw my heart.I grew up here.This was my house.Leaving it all behind is what I dreaded.But,all the memories that it holds frightens me.
Finnaly,I decided just to open them.I stretched.I guess mom heard me.Becuase as soon as I got done she came threw my door.
"Good morning,sleppy head!",she said estatic.
I loved her voice.It made me happy in the morning.I've always been quite amused with her.
"Morning.",I groaned geniusly.
"As soon as your ready and packed the last of your things we'll be gone."
"Okay."
She knew I was sad so she added,"You'll love it there,baby.",then left my room.
So,I got out of my bed,and went to the bathroom.I looked in the mirror seeing my dull face.
I didn't know what to do with my hair.So I just threw it up.
I ran into my room and changed into some jeans and a old t-shirt.Then threw some lip gloss on,and went got some old pictures and my dierty pajamas and threw them in my bag.
Looked at my empty room, savored the last moment then,walked out.
"Okay I'm ready.",I told mom.
"Kay let's get in the car!",she replied.
"Kay."
We got in the car and I said my good-byes to the palm trees.
As I sat by mom I watched Miami past my eyes.Knowing what lies ahead wouldn't be good for me.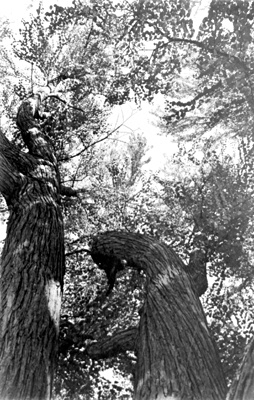 © Tim K., Marblehead, MA