Flashback - Introduction
February 19, 2010
My name is Autumn Kessner. Yes, Autumn as in the season.

My parents named me Autumn because that was their favorite time of year. The leaves would begin changing and falling off the leaves and the weather was never too cold or hot. They used to sit outside on the bench in our backyard and stare out at the small lake during the time. They'd cuddle together and talk about their past. They'd talk about the moments they had experienced together and how they were the happiest moments in their life. My mom used to tell me about these stories while I was a little girl before I'd fall asleep, and I'd look up at her and tell her how one day I wanted to find a guy that would make me as happy as daddy made her. She smiled at me and told me that love would find its way to me and that everyone finds someone eventually.

The story you're about to read is about the person I found, Jayson. I met him around that age because my parents had hired his parents to work for us. My mom had told them about me and they shared information about us both, and it didn't take long before they made up their minds that they wanted us to be friends.
The story isn't a happy one, because Jayson is gone.

The story may have several moments that cause you smile, but it doesn't have much of a happy ending. I'm telling you this now because I know that's what everyone expects. Everyone thinks that stories should have happy endings, but that's not reality. Eventually things always turn around and get better of course, but no one's life ever stays happy. There are always moments in life that will tear you apart and leave you clinging to your knees, begging for a way out. You can't escape those moments; you can't avoid them all together. They're going to happen, but the trick is to find a way to handle them and to continue moving forward as I have.

I can't tell you too much now or their would be no purpose behind me sharing this story of my life, but I advise you to read the story and I hope that you'll pick up some hope along the way. For those of you currently suffering from a hard time, I hope you find your moments of peace and your place of serenity as I have. For those of you that are having the time of your life right now but have stumbled across my story, I'm sorry if I cause that bit of happiness to go away as you read.

I apologize if the following things I'm about to tell you upset you, but this is my life and I'm not going to butter it up for you.
This is what has happened to me and this is how I've managed it. You can learn from it, or you can ignore it all together. You can put this story down, or you can continue reading

For those of you that choose to continue, I welcome you inside my head.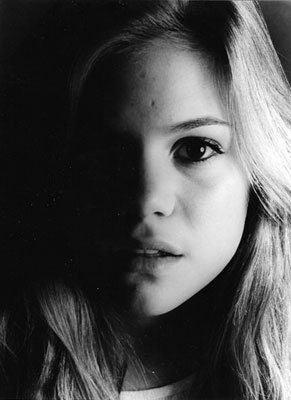 © Michelle M., Plainview, NY