absent visitor
August 16, 2011
The darkness lingered in every space around me, like a toxic gas. Sirens and alarms screamed from outside the window but I barely heard them, the sound was just so feeble compared to the pumping of my heart. I pressed my face into the scarlet, red of his jumper, wishing with every ounce of my body that he was with me. But his jumper was the only thing I had left of him. His smell still clung to its fibres, like a crying child clings to his mother's side.
I embraced the smell that had been my home. Whenever he had held me and I smelt his scent; that was like the woods in the cooling air of the sunset. If I closed my eyes I could still see him. His mesmerizing eyes that reflected the beauty of his soul and his hair that was like a blanket of sunshine framing the perfection of his face.
It didn't feel like it was a month ago, it felt like a lifetime of being incomplete. I still couldn't believe that my Liam had gone. Sometimes when I was alone, I sat waiting for him to come through the door, standing proudly in his uniform.
War was the in-human murderer of Liam. His body was never found. He was lost out there. Forever, like an angel lost in the flaming pits of hell.
"He was a brave man," they told me. But what good was brave to me? What was brave when I was alone, and all of my dreams and hopes were lost along with my love?
Only in my dreams, could I be with him. Straightening out his jumper beneath my head, I pretended that I was lying on his chest listening to the melody of his breathing. I pretended that my thin, holey blanket was his safe, comforting arms, as I waited for sleep to find me.
After what felt like an eternity, I opened my eyes. Sleep never found me. I kept trying, calling out for it, but I was abandoned here in the cold, cruel reality of nostalgia. Alone.
A thin shaft of moonlight crept through the gap in my curtains. Something was by my bed, half illuminated by the threads of the soft, un-invited light. A wave of fear flooded through my tired limbs.
As I took a shaky breath in, my nose was flooded with the smell of a fairytale life I had cruelly been dragged away from. The smell was so familiar to me; I had fantasized about smelling it again, so many times.
I looked at the figure standing by my bed. That crooked smile he had given to only me. His form was slightly distorted like I was looking at him through a white sheet of glass.
I reached out with trembling fingers to try and touch him, yet no matter how close I moved myself towards him, he was always too far away.
"Liam?" I whispered through the darkness, my voice was like that of a terrified yet grateful woman. He made no response. I shivered in the sudden cold I had not noticed until now. I was home. Here he stood, all the pain of losing him gone, I'd never really lost him. Every memory of our love danced around us as I lay watching his face. I wasn't alone. He wasn't a memory anymore, he was here. I drank in everything about him. That smell, the perfection of his curved lips, his eyes sparkling, lighting up the darkness I had been drowning in. My hopes came flooding back as I bathed in his love. He had come back for me.
Was this the last time I would ever see his face? If it was, I couldn't let him go again. Sleep tried to close my eyes. I couldn't sleep now, if I closed my eyes, he would be gone again. I couldn't go through the pain of being alone all over again. But as I sat watching him, I lost the battle. My heavy lids slid closed for just a moment. A moment was all it took for him to be gone.
The pale moonlight was back to its hiding place, behind my curtains; Liam had disappeared like a shooting star through a dark, midnight sky. All I had was the emptiness I felt in my heart to know he was actually here. I was once more a lonely woman .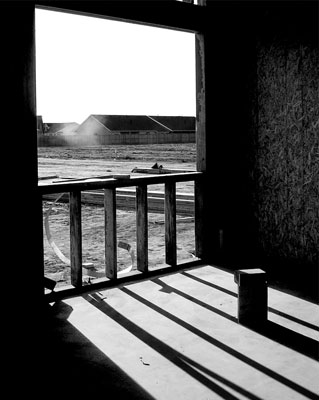 © Angeli B., Visalia, CA