Leave a Message
October 21, 2011
Beep.

Hey, its me again. I just wanted to tell you that it hasn't been the same around here without you.
I cant sleep without you next to me. The feeling of being alone sucks. The emptiness on your side of the bed kills me and gives me nightmares. I want you back. You belong here, with me. I don't know what I did to make you want to leave, I have done nothing but make you happy. The only thing that is the same is the way the pipes squeak when I shower alone. Again.
I don't want this to seem weird but, I'm keeping your shirt. Its the only thing I have left of you. I will sit on the floor in the living room wearing your clothes, crying my eyes out because I have nothing better to do.
Your scent lingers on me, still. I wish the whole apartment still smelled like you. When you'd leave for the weekend on work Id spray your body mist on my neck, trying to drown myself in you. I want to do that now.
Cody, everything Ive ever said to you, I meant it. Every I love you and every I miss you, all true. And I hope you feel the same about when you said I was beautiful, when you said that I was the one for you. If it wasn't true, it wouldn't bother me. Nothing else in the whole wide world could hurt me more then the hurt I feel now.

I never thought we'd have a last kiss. I love you, Cody.

Beep.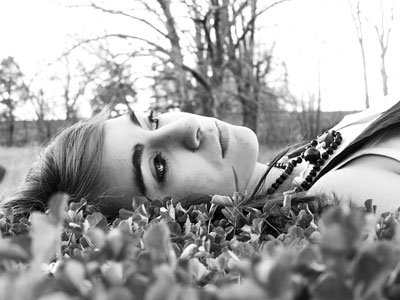 © Jasmine R., Bourbon, MI