Don't Let Go
November 29, 2011
The beach was quite, the only sound around was the gentle lapping of the waves, washing up against the rocks.
I stood there waiting, he hadnt come yet. where was he?

I waited for what seemed like a life time, time was running out he should be here, it the last time we could see each other, my heart began to qucken until i thought it was going to fall out.
And then I saw him...
He stood so the sun reflected around him beautifully he had what looked like wings. He smiled gently at me, my legs began to carry me to him, before i could relize he put his hand around mine. It was soft and smooth, the smell of rich fruits drafted around him, i felt carm and peaceful, yes this was definitally the place. I kept a tight hold on his hand. I knew i should never let go.

He looked at me blankly, his face then twisting into somone thats in pain. i new it was time. Time to move, time to let go.
I held on tight but it made no use, his hand slippted away as he drifted away from me.. until he was finally gone.
As soon as his hand had vanished from mine, i felt it from my heart and soul, i had to follow him but it wasent his time, it was mine, so i had to leave, i didnt belong to this world anymore.It was time to die.

This is how he left me this was the night i died.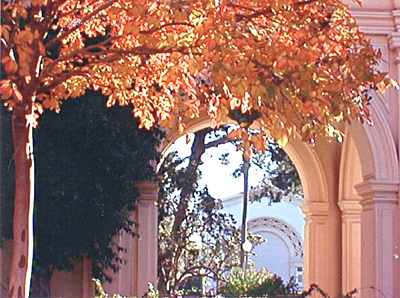 © Rachel B., San Diego, CA