Just One Call
August 14, 2012
I wasn't expecting a call from you, not in the end.

I guess it's unfair to accuse you of not having the guts to call when we haven't spoken in a year. That means I wouldn't know what you're like now, whether or not you would call.
In the beginning I thought you'd call. I remember my mom having a conversation with you over the phone, and telling me I shouldn't call you. She said if we talked there would be no chance of us saying goodbye in a year. The year is up and you've moved thousands of miles away like you said you would.
I think you didn't plan on skipping out on the call. Maybe at first you were positive that was how it would work; you'd call my mom's cell phone number in mid-July and tell her you were leaving in a few weeks and you still loved me so you wanted to say goodbye. I wonder if you thought it out in your head a million-bajillion times like I did. Or is that just a girl thing?
Somewhere in the middle, as usual, you probably got impatient. You probably "fell in love" again. I always remembered you having integrity. Even though you were "in love" with me, you didn't let me in on the secret until after your girlfriend broke up with you. That's close enough to integrity right? So even if you did love someone else, I didn't think you would make it apparent. Maybe you would tell her there was a girl waiting for you to call her somewhere half an hour away. After you called me, it would be a free for all, you'd have the chance to be with someone else.
I should have known. The very first time you called after our separation, you unloaded so much on me. One of those things was that you were moving in a year. I remember I choked and began to cry and you comforted me. So I didn't care when you told me you'd probably date other girls in Florida. As long as you came back for me at 18 like you promised, I wouldn't have a breakdown or anything. Of course then, I didn't expect a "last call" or a solemn "goodbye". I expected we could get away with talking secretly for a year while my cell-phone bill slowly climbed. My mistake.
I remember when I started realizing you wouldn't call. My mom had been telling me "fat chance" all along and one day it just sunk in. I remembered the things you told me, the way you treated me. I realized that last call would never come. I think I was heartbroken but there's no way to be sure. I could never remember if it was before or after I realized I no longer loved you. There came a time when the call was unimportant, a small matter in comparison to much bigger problems. I came to hate you on the outside while still caring on the inside. Every day, I remembered that one thing you said to me that one night at 3 a.m. It never left my mind, even though you apologized the next morning when you realized what you had told me. I didn't mind that you said it then. As long as I scolded you a little, there was no reason for us to separate.
I remember it was long ago that I forgave my mom for separating you and I. It occurred to me that staying with you would have been my downfall and I began to realize that you had become an obsession and that was the way you liked it. I was a puppet on strings and my mom was the one that saved me. I thought you should know she deserves an apology from you as well. She really liked and trusted you and even told you that you were responsible for my well-being after watching how we clung to each other. She told me you had guilt etched in your face when she told you that and she didn't understand it way back then.
It neared the end of this long drawn-out year when your brother let it slip that it was moving day. I said I'd miss your mom, and your little sister, said I was glad your brother decided to stay here by us. That's because I like your brother, even when I was angry at him for telling me to move on from you a year ago.

I remember the day you moved; I didn't wait by the phone and I didn't shed a tear. But I thought you should know, I think you're a coward, have for a while. And all it would have taken to change my mind is just one call.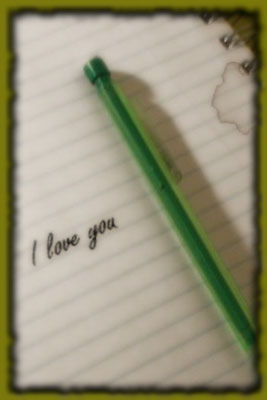 © Rebecca B., Marietta, GA