We All Wear Masks
October 21, 2012
We smile and laugh and act like everything is normal. We talk about nothing and dance like we don't care.

Then we let go and dance with someone else.

I am a lady.

He is a lord.

These are the masks we wear.

The world doesn't know us. The world doesn't see us. We're just pretty colours in a ballroom, swirling, twirling to violin strings.

What a scandal, how improper! It simply isn't done!

She's to be married, he's far too old!

That's what the gossips would say at the smallest whisper or the tiniest touch.

If they saw beneath our masks.

So we never whisper and do not touch so that they cannot see.

But our eyes speak.

They speak of stolen kisses, furtive glances, secrets shared by moonlight.

No one sees our eyes, for they are all too busy speaking secrets of their own.

We all wear masks.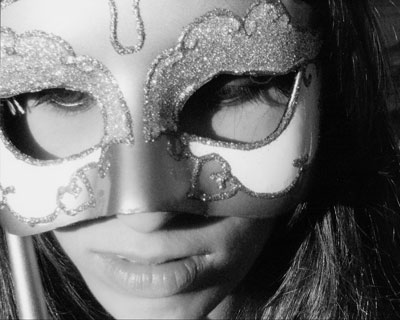 © Becca W., Greenbrae, CA