Lost Pt. 1
May 2, 2019
I got the call in the middle of the night. I don't think anybody was expecting it. Our star volleyball player, gone. I'd just seen her, and now she was gone.
"Opal?"
"Hmm..why are you calling at 3am…" I said, only half awake, "who is this?"
"It's Mr. Westerfield," he said, sounding like he was choking.
"Mr. Westerfield, are you alright?"
"It's Tahlia. She's gone."
"She's dead? How? What happened? But I just saw her last night! How could this happen!" I said, in tears already.
"No, Tahlia isn't dead…"
"Then what happened?"
"She didn't come home by the midnight curfew. She's gone missing."
I had the job of calling all of our teammates to let them know that Tahlia was lost. It was hard to call everybody, my hands were shaking. I told them through sobs.
I talk to Mr. Westerfield regularly after that. The police looked everywhere. They found her car in the forest near the edge of town, footsteps in the mud, and that was about it. The police were looking as far as possible. After a week she is declared dead, and they have the funeral. The volleyball team attends, and then we go to the forest where she was last seen with flowers to place under the largest tree.

6 YEARS LATER

Every year after that, we visit Tahlia's grave in the local graveyard and the tree where we first went with flowers the year she disappeared. Tahlia left a hole in my heart that was never fixed. Our volleyball team eventually fell apart without her.
On Tahlia's 22th birthday, we go to visit her grave and the tree again. But something is wrong.
"What's that?" I said, noticing what looked like a large tent disguised with leaves.
"Let's go check it out," said Hailey, who was our setter until the team disbanded.
Layla takes the leaves off the tent and I unzip the tent. I burst into tears.

It's Tahlia. Except she's still 16.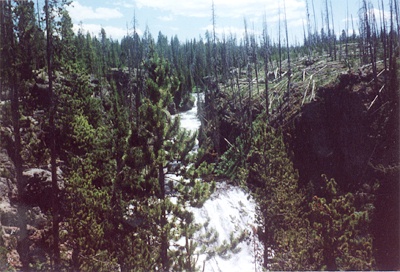 © Josh W., Peoria, AZ