The Vampire Detective-Part Three
September 23, 2009
Revenant smiled as they drove away from the burning house while a convoy of Volkswagen Eos cars drove up the paved track to Lycaeon's house. They were inconspicuously escaping in Lycaeon's hummer.

"You know I just lost my cell" Revenant groaned.

"I'll get you one when we get back into the city" Melody replied. Revenant now noticed that she had a British accent.

"So we're you from?" Revenant asked.

"London" she replied.

"A Brit hey" Revenant said.

"Yes and what I didn't get to ask you is…"

"Yes?"

"I want you to find my uncle, he's disappeared…"

"I can investigate now that I'm finished with my previous case…"

"Won't Lycaeon die?"

"He's got sigil spells in that house to protect him, first though, before I investigate I need to talk to a friend of mine, Neith Angon."

"My uncle's name was Osiris Neckron" Melody said. Revenant slammed on the brakes.

"What! You're that Melody! I have to see Clepto!"

"Clepto?"

"His real name is Septenary, he prefers Septo, but everyone calls him Clepto."

"Why?"

"He's a master thief, he once stole a woman's bra off her back without her noticing."

"You're not serious?"

"We'll see" Revenant replied.


Revenant was right. Melody knew it as soon as she stepped into Clepto's house. He lived right on the edge of Miami, sitting in the Everglades. It was full of junk, car parts, printers, spare tyres and all kinds of junk. Clepto suddenly appeared and had his hand near Revenants pocket.

"Touch my wallet and I break your hand with a hammer" Revenant warned.

"You want this back?" Clepto asked Melody and held out a bra. She snatched it from him. She glared at Revenant as Clepto rifled through junk. "Damn you" she muttered.

"Told you so and also you can go to the car and put that on if you like."

"Why?"

"He has two sons."

"So?"

"Rev" said an Italian accented voice.

"Matteo, Luca" Revenant replied. Two boys about Melody's age entered. Tall and tan. With black hair and black eyes. They wore t-shirts and shorts.

"Who's the cute girl" Luca asked. Melody beamed.

"She's untouchable by you two. Clepto!" Revenant called.

"Yes?"

"I need Osiris' trunk" he stated. Then jumped as it was abruptly dropped into his hands. 'Thanks. Melody we're leaving."

"Already?"

"Why is that girl holding her bra?" asked Luca. Melody flushed bright red.

"Come on lover girl" Revenant grabbed her by the arm and pulled her outside to the car.

"Yes?" she asked as he watched her.

"Are you getting in first and putting that on or do you need someone to help you?" Revenant asked. She kneed him in the crotch. "OK…ow" Revenant murmured on his knees.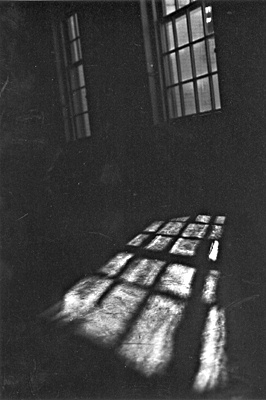 © Mary A., Fullerton, CA