The power of light
September 26, 2009
Darkness. Suffocating dark. It was taking my breath away. Lightning flashed and lit up my room for a moment. The shadows made me even more terrified.

My closet door was ajar and I wondered if anyone was there. Then a clap of thunder and I put my head under the covers again.

I put my hands out, pushing against the stifling dark, and suddenly, light. My terror evaporated, and I wondered, did I have magic powers. I read so many books about normal teens finding out that they could use magic, that I found my self wondering if I was one of them.

I walked to the light that I somehow created, and examined it. It was just a ball of pure light. It wasn't attached to anything, it was just there. I tentatively reached out to touch it, but it didn't hurt. The light was warm and my hand went through it.

With comforting light in the closet, I fell asleep. I didn't know that this seemingly harmless power would almost kill me.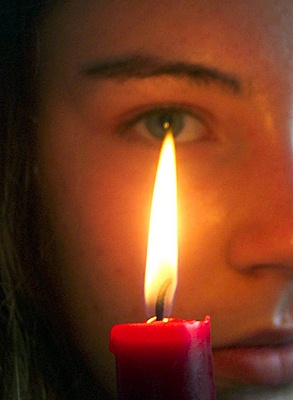 © Elise S., Clarksville, MD