Traditional Princesses
May 19, 2010
Traditional princesses have round, bright doe eyes, rosy cheeks, slim figures, and youthful charm. Princess Dragomiroff is unlike any fairtytale princess. The elderly royalty's face looks as if it is stuck in a permanent grimace. Her mouth twists impatiently as if she just tasted cough medicine for the first time. When she speaks, her voice sounds shrill and belligerent.

The lady's entire face is covered with liver spots that remind everyone of her old age. Rolls of fat droop from her highness's neck and chin as wrinkles work their way from her forehead to her cheekbones. Her drawn on eyebrows look like they were colored by a toddler, for one appears much thicker than the other. Obnoxious coral blush replaces natural pigments of her cheeks. Dark moons rest under Princess Dragomiroff's pale eyes. Her cracked, dry lips need replenishing lip gloss with a pink tint. Even a cheap, colorless Chap Stick would benefit these lips. Annoyingly loud earrings pull at her ears and click clack with every step she takes.

Her excellence's shoulders slouch as if the weight of the world hangs on her instead of tacky, unimpressive necklaces. Blue veins with purple edges cover her arms like ugly ink splotches. This woman has more than enough money to afford a manicure, yet her fingernails look yellow to the core. Instead of bowing as she rises, onlookers can not help but stare at Princess Dragomiroff's sizeable bottom which seems to be begging for a day at the gym. Pantyhose smother her legs and create pockets of sweat around her knee caps and thighs.

She makes people wonder how such a painfully gross creature can exist. In spite of her ghastly appearance, the great princess walks swiftly and holds her head up high. Either she remains proud of whom she is or her bright orange, feathered sun hat creates the allusion of confidence.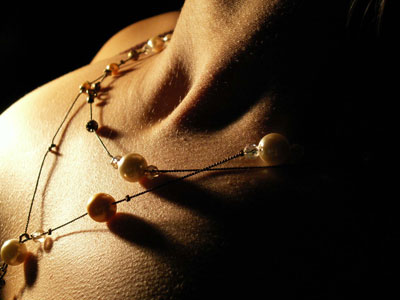 © Andreina D., Hamburg, PA