A Break From Reality
January 7, 2011
"This time, baby, I'll beeeee bulleeeeeett-proof…" I sing along with la Roux on the radio, dancing around the living room with the Dirt Devil as I suck grime from every nook and cranny. I frown, realizing I've forgotten the couch. Heading over, I notice some black plastic poking out between two of the cushions. Huh? Maybe Alec left his wallet home.
I pull the object from its niche and discover it's not the wallet. It's a mobile phone; an LG Neon. That's odd. Alec and I both have iPhones, thanks to a friend of ours that gave them to us for Christmas.
I try to remember the last time I had a girlfriend over, or if my husband has had any business conferences here recently. Our small apartment isn't really the best place for social gatherings. Anyway, we live in Manhattan. There're plenty of other places to go!
A memory pops into my head of Ashley, my sister, stopping by last month. Maybe the phone was hers… No, wait, doesn't she have that ghastly pink thing? Besides, I clean the apartment top to bottom every week! Okay, maybe every other week. But I always scour the couch in the hope of discovering lost change (the grand total of which, in the three years I've lived here, is $0.14).
I decide to wait until Alec gets home. Maybe he used it for work or something.

Setting the curiosity on the counter, I go back to work.


"I have no idea whose this could be…" Alec muses. " Maybe-"

Brriiing!

"It's ringing!" I say, surprised.

Briiing!

"Should we answer it? It might help us figure out whose it is."

We look at each other for a moment, then Alec reaches for the phone.

"Hello?"

"Put it on speaker!" I hiss. He nods and hits a button.

"Sam, this is Mr. D," says a gruff, harsh voice. "I'm calling to check that you have the diamond secure and the Garrikson family is… taken care of."

"Erm, actually," Alec coughs. "My name is Alec Rutchins. My wife discovered this phone in our house this morning. Do you know a way we could return the phone to this, uh, Sam?"

A pause. Then the voice, tone now carefully comforting, comes out of it again.

"I'm sorry, Mr. Rutchins. I work for the CIA. We had to access some information in your building- it is possible Sam may have dropped the phone on his way through your apartment while gathering intelligence."

"How the h*** did someone get in without our noticing?" I demand.

"You left the window open, miss."

"Oh." Oops. I am silent for a moment, but then something occurs to me.

"Mr. D?"

"Yes?"

"Can my husband and I continue going about our business as usual and just pretend this never happened? We can find a way to give Sam his phone back…"

"I'm afraid not, miss. You'll need to stay in your apartment until further notice. Please refrain from making contact with anyone. We'll be in touch shortly. This is purely for security reasons."

Click.

I stare at the phone until Alec hands me a coat and shoes. He's already stuffing a few things into a duffel bag.

"Alec?"

"Put them on."
"Why?"
He turns and looks directly into my eyes.
"You think that was really the CIA? No! The CIA would not break into our house to gather 'information' on some criminal. Are we criminals? No. Have we ever had anything stolen or damaged? No. So why us? It doesn't match up, Phoebe. We've got to get out of here before someone gets to us!" He closes the bag and glares at me. "Put those on!"

His words make sense. S***. I quickly do as I'm told as he grabs another bag and starts filling it with food.

"Where are we going that we won't have access to food?" I ask nervously, grabbing some cans (and a can opener) and chucking them in.




"I don't know," Alec whispers, his voice rough. "I'm sorry, Pheebs, I just know we've got to go."

"I know, sweetie. I know." I kiss him on the cheek.

I also know that after today- assuming I survive- my life is never going to be the same. They (whoever they are) know our names. They know where we live. Credit cards can be traced. Our friends, neighbors and family might give things away.

What are we going to do? I wonder.

Then I hear a knock on the door.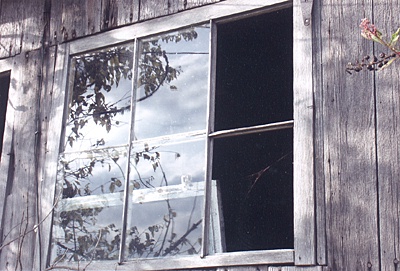 © Cassie H., Carmi, IL