The Only Way To Go Back
February 11, 2011
And as she fumbled for her cell phone………
She stared at the pooh bear sheets, with the indentions of where a little warm body once laid. Staring at that beloved stuffed alligator. Staring at that little feather pillow. That pillow was still warm! But where was that little blond boy now?!She knew he was somewhere, in an awful, sinister, and frightening. How could she of let this happen, she was in charge here. And now there was blood droplets leading to the window, a vacant bed, and a very fearful teenage babysitter.
What had happened here, he wondered. Dressed in his uniform ready to go home to his safe home, with his loving family. He knew that this was what he was trained, he was a cop. But this was a small town there was never a need for a cop to deal with things like this. And truthfully he didn't like it, he wasn't young anymore and he was fine with just sitting at the office. But he was here, and he had to figure this out so he could get this kid back! But things just weren't adding up. The girl didn't hear anything, the neighbors didn't see anything, the dog didn't bark. But somehow the kid had vanished, and now there was a weeping girl, makeup smeared, hair falling, clenching to a pillow. And the mom still not home, she couldn't be missing to could she??
Pulling in she saw the cop cars, and her heart dropped, right to the bottom of my stomach. What could have happened here? Her most trusted babysitter had been left in the house with her well behaving son. Before the car was even shut off, She threw open the door, and jumped out. Almost falling in her high heels and a wispy dress. She ran with all her might up the stairs and threw the door. She got many frighted looks, from the police officers who immediately restrained her. The young girl turned around and with a cry told the police officers something.
Something that I could not understand because I was watching all of this threw the window. A very nice view it was, I could observe everything that was going on without them even noticing I was there. I could stalk my prey and they didn't even realize. It was so great that I wanted to laugh out loud! How well this was going, sneak in the window to the boy's room, grab him, and get out! It worked flawlessly, well I can't lie it was a little alarming when he started to let out at sob, little knock across the head solved that. Guess I didn't have that magic child's touch, but who cares it wasn't like I was going to be the kid's dad. Oh but Jenny would love that, she always did want kids. But with a life of crime I could never have a crying little brat. But maybe if I did get enough money off of this we could settle down for a little while. I mean this was goanna bring serious cash. This wasn't a little robbery this was a kidnapping! All I had to do was get the mayors daughter to pay me the ransom and then me and Jenny could be off with a wad of cash, nothing stopping us. But then again who said this life couldn't be enjoyable? Always running, always wanting more, always having that constant adrenaline rush, always leaving behind questions. He liked it, no he loved it. Making quick glances back and forth between the small child on the ground and the chaos going on inside he thought he heard something. Oh whatever he just needed to stay around to make sure they found his note then he would be off, escaping on his little canoe. For now he would just sit and think, think of his many options. He was planning on just keeping the kid for a few days, getting his money, leaving the kid somewhere obvious then hopping into another state with a stolen car.
Things would work out great. Wait what was that light? He hadn't got so caught up in his own little fantasy to not keep watch had he. Yes he must have because he could hear the people outside the house investigating things, the small town couldn't of got back up already could they? He had to get out of here fast! So fast as he could he hoped up with his tired legs and started running with the child cradled to his chest, and next thing I knew there were guys surrounding him, they all had weapons and flashlights. I felt like I was on Broadway for all the lights these people were shining at me. Oh god they were all yelling something about putting my hands up, all I wanted to do was sleep and forget any of this had ever happened. Wouldn't that be easy? Just to forget it all? Go back to being a little kid back before all the hard stuff, back before life hit you head on. I knew the only way to go back, laying the small boy on the grass ever so gently. He backed up and fell to his knees.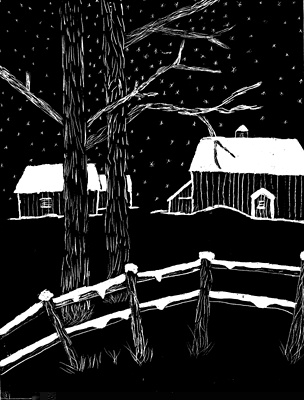 © Anthony P., Gulfport, MS