Memories Off the Floor
November 5, 2015
     The burden that I carry has lead me to lie here with death right in my face. It was only days ago that I was happy, that I was normal. my hand in hers. the sun praising her beauty. I loved her. She was my all. I gave her all I had. But that was then and this is now.
     Now I have nothing, I mean nothing. I'm here waiting to be taken. Taken by the evil voice of a sinner. Which is a simular voice to mine. Soon I'll be in his grasp. I doubt myself too much, I question my choices. How can i change them if I don't know what they are. I tried to figure out what I did wrong. What can't I remember. I need to know. I need to know where she is, and if she's alive. I can't die now. But i feel the pressure holding me to the ground. I feel the hands of Death pushing me. One on my chest the other on my mouth. It was like gravity was against me.
I have to realize it, that death was just me I need to fight myself.  I know that this want for death is because it's my regrets, but there regrets for things I don't remember. It's not my fault. Or is it, no, no it's not.
     I only remember the little things. My name is Jack Peterson, and she was Bela. This death i was accused of has left me not only confused but heartbroken. I can see but i feel blinded. Blinded to the truth. I didn't hurt anyone, I wouldn't. But the image of her blood filled face haunts my mind. my hands are clean of blood, i have no knife. It couldn't have been me.
I'm now hiding from them. I wouldn't be able to survive jail. From the time I remember to now has been my own little personal Hell. The blood, the tears, the pain in her eyes. I hate myself.
     I'm just going to close my eyes and wait for the inevitable. Ill wait to be  Just i feel hands harsh fully gripping me. They pull me up and fiercely drag me out. loud inhuman screeching. I feel cold metal squeeze my wrists, but i kept my eyes closed. Then there was a new movement, not dragging or lifting, just moving. Finally when i open my eyes I see the thick bars holding me back. That's when it happens, the flashes of her. We were in the car then in a ditch, only she is hurt. I see her and ill i could think of was to run. I was running and running. That's when i realize… It was me.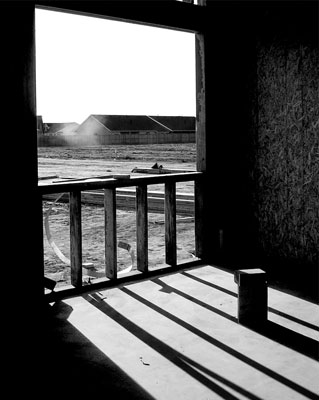 © Angeli B., Visalia, CA