The Hugs Project
February 20, 2009
My most significant contribution to the community is by volunteering at the Hugs Project, a local, nonprofit organization that assembles care packages and cooling scarves for our troops in the Middle East. When I first came to their office in Crossroads Mall in 2007, I was warmly greeted by the seven senior citizens who were volunteering there at the time. The founder, Karen Stark, gave me a welcome hug even though we had just met. From this initial meeting I knew that I was in the right place and I have been volunteering there for one hour every Saturday since then.
The first time I came, I ironed seventy cooling scarves. These would later be stuffed with absorbent salt, sewed up, and then shipped to the troops. The second time I came, I sorted shampoos, bar soaps, and lotions into Ziploc bags to be shipped later. Consequently, I became skilled in the arts of ironing and packing.
Sadly, there were times when we only had three volunteers and I became determined to change that. So as president of the National Honor Society at my high school, I told the 200 members about this perfect volunteering opportunity. Thus, on October 25th, also known as the 'National Make a Difference Day,' we went as a group to volunteer at the Hugs Project. The day was a tremendous success because there were over 40 volunteers and 11 of them were NHS students. More students also began volunteering after that.
Volunteering at the Hugs Project has truly been a rewarding experience. It has given me the opportunity to meet new people who really care and were involved for the benefit of our troops. It has also given me a chance to actually make a difference in the community by being active in a good cause. The best reward, however, is knowing that our troops are receiving something to remind them of home while they are courageously fighting for our country.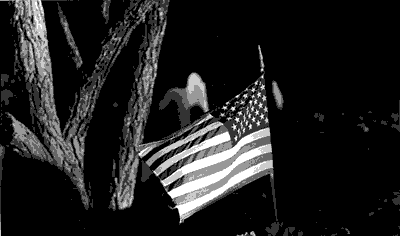 © Photo by Kimberly R., Marblehead, MA