Mud...
December 21, 2010
Mud swells at the sole of my boot, pulling me to the earth. I take another step and press my rubber heel into the ground. It squishes and forms a hazel puddle around my boot.

Others squirm at the thought of walking in mushy earth, but I enjoy it. The faint patter of rain mingling with the whispering tree rustles sends chills down my spine. It's as if the world is talking to me, pulling me in with a huge breath of misty air, and exhaling with the shaking of leaves. The world is not dull when it is covered in mud. The world is merely releasing its feelings in the form of sweet water drops mixing with dirt.

How does the world feel when it is muggy? Sad because of the rain? Cliché, yes, but maybe truthful as well. Does it cry, or does the world just sigh out the burden of revoking life?

Or maybe rain is the prize time for nature, where plants quench their thirst and animals, such as humans, revel in its refreshment. Well, only sometimes. Most people think of mud and rain as inconveniences.

But how is water, the liquid of life, an inconvenience?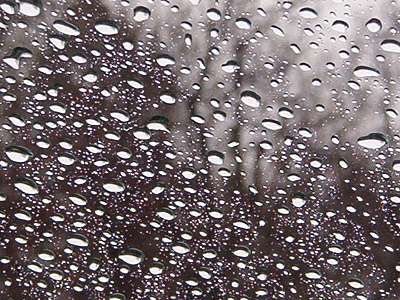 © Terrin C., Humboldt, IA