Simple and Natural Things
MAG


Beyond the moist pavement
and away from the roaring engines of automobiles,
there lies a wooded area where shadows linger
and crickets fiddle to a rhythmic beat.
The grass sways in the gentle morning breeze
and overhead leaves flutter like chimes in the wind.
The sky is a patchwork of ashen clouds
and blotches of luminous sunlight.
Trees are dressed in garments of splintered bark
and their trunks bespeckled with clinging moss.
Birds trot on soggy ground
while squirrels bounce amongst the sky-grasping trees.
Where light touches the grass,
translucent beads of dew shimmer.
They are pearls in a sea of green.
The simple and natural things
offer peace
and tranquility.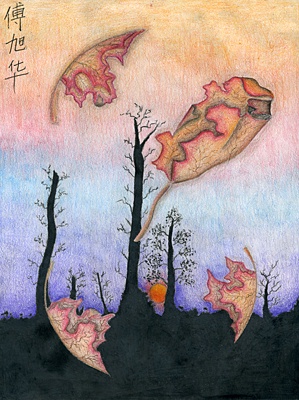 © Becky F., Sacramento, CA