You Must Be Mistaken...
February 8, 2014
When I was first told that I was not to eat gluten anymore I was relieved because I had mistaken it for gelatin. I thought "okay, no Jello or Gummy Bears any more, but that's not really that big of a deal." I was also kinda frustrated because right now going gluten free is very much a fad and I was afraid people would tease me for going on a fad diet.

My thoughts about gluten being gelatin were quickly shown to be false. When I went home and tried to eat lunch. I went into the kitchen, thinking I would make a peanut butter and jelly sandwich, of course I would have to check that jelly didn't have gelatin. But, when I picked up the loaf of bread my mom was like, "you can't eat that." I asked her why not and she explained to me that wheat had gluten in it.

I went on the computer to look up this 'gluten' thing, and I was very shocked to see that pretty much everything I ate contained gluten, even Pringles, my favorite snack food.

At first I thought that all I could eat was fruits and vegetables. My mom, being a single parent, was unable to buy me special food. So, I started eating a lot healthier, fruits and veggies and rice. But, I was very bored with what I had.

Then over winter break this year I went to Mexico, I was unsure of how I would manage my gluten-free diet, but I was assured that it would not be a problem. I was going to an orphanage with my church to help celebrate the holidays. But, I found that they didn't even have wheat flour in their pantries. I was always in the kitchen helping with the cooking, because I wanted to learn.

I am so much happier now. I usually make a batch of rice pudding every weekend, which I eat for breakfast and snacks throughout the week. And corn tortillas and rice have become the staples for my meals. When we can afford meat, I have that. But generally refried beans with cheese on a tortilla are good enough for me. I also make egg tacos for breakfast on the weekends, because that is what they did in Mexico.

I still eat fruits and veggies, but no longer for every meal.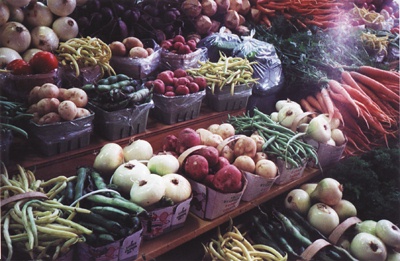 © Amanda F., New City, NY