Feminism- Why We Need It
June 24, 2014
Feminist: One who stands for the equality of the sexes. That's the Webster definition, but if you ask most American citizens to define feminists, you'd get something quite different.


In fact, a large percent of people in the United States associate those who call themselves Feminists to be rude, provocatively liberal women, whom don't shave or wear bras. The word 'feminist' or 'feminism' can make a person instantly shut down, get upset, or become grossed out. But the United States of America needs Feminism, and I am prepared to be a part of the generation that finally gives equality to people of the female gender.


For over one hundred years, women have been in the workforce. Women have worked just as hard as men, but still, in 2014, they are paid less. People argue that men are paid more because they can do the job better; that they are suited for the job, while women are not. Others state that men deserve to be paid more because a woman will take a pregnancy leave at some point. However, that does not make it okay in any aspect to pay a woman less. What happens when a woman does not have the ability to get pregnant, does it still justify that argument? What about when a woman does her job twice as well as her male coworker, does that mean that the men working in that career should get less?


We need feminism because without it, we are unjust. Often times, when there are rape cases in the United States involving a man vs. woman, the blame (from society) goes to the female victim. People will argue that it might not have happened if she were wearing longer shorts, they argue that 'she was asking for it'. How disgusting that rather than teach our citizens not to rape, we are teaching our citizens to carry whistles, to wear longer clothing?


We need feminism because women are kicked out of public places for breastfeeding. We need feminism because when asked to picture a CEO of a company, more people can see a man leading a business than a woman. We need feminism because if America is for the people, then it needs to be for the people, not just half.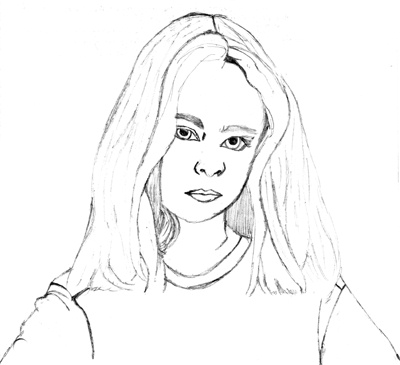 © Mary K., Natick, MA