Hatred Is Not Just a Word
February 24, 2018
Hatred.
It's a six-letter word written in blood. It's a two-syllable flight of stairs that lead to the mausoleum of conflict, of adversity, and of injustice. It's a word not just stemming from Old English, but deeply rooted in the wars and the genocides that are the tombstones of peace and hope.
Hatred spreads like a fire in the Oil Sands, like a virus in a metropolis, like a Tweet from the hands of an unlikely President.
Hatred begins with a fearful glance or an anxious uncertainty. It quickly grows and matures like the bitterness of abandoned wine: more untasteful with age.
Hatred is propagated by those who abuse the fundamental, the quintessential, and the most vital rights our society thrives upon. It begins with slurs and threats but can quickly evolve to become
a radical movement to pit the bipartisan unity of a nation against one another, to shatter the social fabric that threads common values of democracy and freedom into fear and animosity.
As Simon Wiesenthal once said, "freedom, is not a gift from heaven, and [we] must fight for it each and every day."
As Canadians, we have never expected gifts, and we never should. We stand for the values of peace and humanitarian that our soldiers and volunteers have fought for, whether in the blistering deserts of Syria or against the injustice in Rwanda.
The freedom to propagate hatred should not be silenced. As Canadians, our national challenges have never been solved by ignorance nor silence. What we hold in the hands of each and every one of us is the freedom to condemn hatred, the freedom to break the silence, and the freedom to envision what peace, reconciliation, and equality can look like in the streets of our communities and the cities in our country.
We must grip the power in our hands as tightly as the refugees of our time held onto the small orange rafts to find a haven on the other side of the Mediterranean. We must raise our hands like the women who have raised their voices and were bold enough to say, Me Too. We must act with more than national pride of an urgency to protect and seek reconciliation with the Indigenous, on whose land we have thrived upon.
There is no fire than burns brighter than hatred, but silence is what gives it oxygen. So, take in a breath of air, and with our freedom of expression, we can all extinguish the flame.
That has burned for far too long.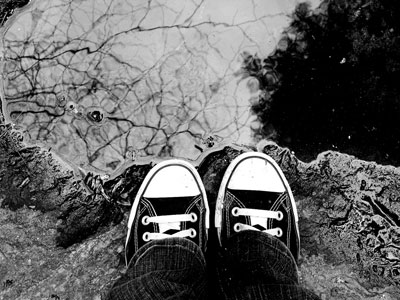 © Michelle B., Blairsville, GA