Life Means Surprises
August 31, 2012
Life is a funny little roller coaster. It always has its ups, downs, twists and turns. Life, much like a roller coaster, always makes me dizzy. It makes my head spin. And don't even get me started on the loops. But there's this one distinction that I realized one day about roller coasters and life. One always goes on the same path every single time while the other has an undetermined course each and every day.

Lust and life are opposites in my mind. People usually want things they don't have. They want to be things that they're not. Short people want to be taller. Tall people sometimes hunch down to make themselves look shorter. I'm sure that there are times when we all wish our lives were more interesting. We feel that we'd rather be in a cartoon, video game, movie or anime show. We think that life would be a lot more fun with the existence of paranormal entities, like vampires, aliens, and ghosts. We wish we had super powers like X-ray vision or the ability to fly. The list is endless but you get the point. TV depicts life as rather simple and glorious or thrilling and dangerous. It's not reality.

And let's not forget stress. Everyone experiences it. When the pressures of daily life become too much for us to handle, we tend to break down. Worries come and go. To tell you the truth, sometimes I think there's nothing better than living in a world with no worries. But then I think: is that really living? I mean, think about it, if everyone knew that all their dreams would soon come true, then there would be no reason to work hard and working hard to achieve a goal is what makes the accomplishment all the more satisfying. When you put your heart and soul into something, it feels like a real victory.

Remember the yellow brick road from The Wizard of Oz? Dorothy knew, without a doubt, that if she followed that road, she would end up at the wizard's doorstep in no time. But the path of life differs greatly. The truth of the matter is that life is unpredictable. There's no definite way of knowing where you'll be in the final scene.

When it all comes down to it, a spontaneous sizzle is just what life needs. So what if you get fed up with life once in a while? That's half the balance and the other half is the exhilaration, the anticipation and the satisfaction. In basic language, there will be times when life just sucks. But then again, there will also be times in life when one will feel better and greater than they ever have. Sometimes all it takes to have a gold metal moment in life is an optimistic spirit and the willingness to take a chance. Go on and ask yourselves this: is life really as boring as we think it is? You'd be surprised.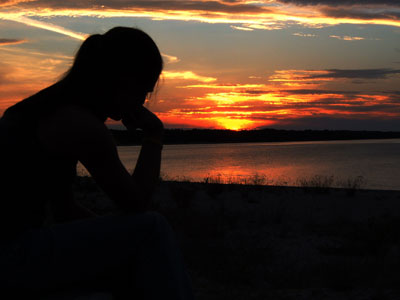 © Hilary L., Rogers City, MI