A Letter From Washington
October 28, 2012
#16: As George Washington, write a letter to Congress entitled "Why we won the war?"


To the members of Congress:
After a hard and rancorous combat, following bitter winters, hunger, injury, and illness, America may truly guarantee its independence from Great Britain. We have much and many to thank, for our success in the war and for our lives. It is paramount that we should acknowledge the Continental Army, who served as a powerful motivating symbol of American's warfare. Extraordinarily enough, we can also appreciate our failures for which kindled Congress to strengthen our militia and tighten our quotas for enlistment and discipline. Additionally, we salute valiant soldiers who have fought bravely against an enemy with superior weaponry and militia. Nearly 25, 674 American men have reached mortality in the Revolution, not including those who have suffered among the lost and wounded, for whom we offer them our gratitude and blessing. Moreover, the women have correspondingly been a pivotal and formidable force in the war effort, running the families farms and businesses back home in the colonies, and serving as our nurses, cooks, seamstresses, spies, and even soldiers along side their lovers, husbands, and sons.
Finally, some of the most dominant and influential reasons that powered the American Army to victory were simply the inspiring powers of the colonial citizens who forced forth all their efforts to the dedication of our country's objective of freedom and independence.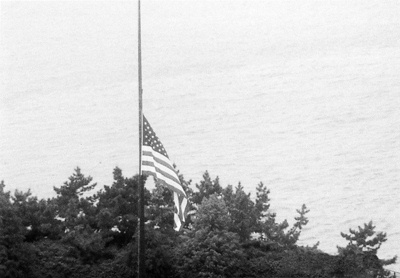 © Jessica E. Pelham, AL