Still
June 4, 2009
I was hiding. Hiding from the world. Hiding from my life. It was really nice hiding. But he decided to try and take me out of hiding. And my poor confused brain went with it. I let him in. He sat on my couch.

"Are you sure your okay with this?" he asked. I nodded. I thought I was.

And he gently placed his hand on my cheek. It didn't feel right.
He pulled my hand into his. This isn't Jake's hand.
He wrapped his arm around me. He was to warm, and yet so cold.
He let his lips come so close to mine. Does he want me to take the first step?
He waits for my response. I can do this, cant I?
He is sick of waiting. But I cant lie to him.
He kisses me. He kisses by the book. This is wrong.

I back up. I let go. I sit back.
I ask him.

" Do you love me?"
He stares at me in shock. He doesn't know what to say. He barely knows me.

' I don't even know you!" His shocked expression is enough. He didn't need to say the words.

" Get out." Because I cant deal with this pain. I don't want him to see me cry.

He is puzzled and so clearly hurt. He didn't do anything. This is all my fault. I never meant to hurt him.

"Just get out!" I scream. He stands up and leaves. I don't blame him at all.

I hide again. Back under the blankets. Back to where no one can see me cry.

But I still don't blame the one who deserves all the blame I could possibly throw at him. I still don't blame Jake.

I still love him.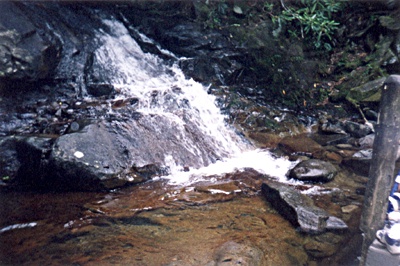 © Heather H., LaHarpe, IL