It's Possible
MAG
January 16, 2010
Picture this …
A wadded-up bit of paper lying at your feet as you sit and stare, awaiting your 4 o'clock bus. A piece of rubbish. Trash. Useless. Worthless. Meaningless. Garbage. Nothing.
But what if it were …
A cry for help? Maybe someone was kidnapped from here not long ago and left this plea for help.
Or maybe it's a suicide note.
It could be plans for some fancy new time machine. Or flying cars.
Maybe it has some stranger's kind words: "I care."
Or maybe it's a shopping list someone dropped.
Maybe it has a hundred dollar bill wadded up inside.
That or maybe counterfeit dollars.
Maybe someone admiring you from across the way left it for you.
But I can't imagine why. You're scum who judges helpless little wads of paper.
It's possible that this is someone's lease for a brand new tropical home, must have slipped.
Maybe it's an autograph from Heath Ledger.
Or a fragment of historical evidence.
Could be a threat someone took no notice of and left lying
demented there.
There on the cold cement right by your left toes.
Maybe it could change your life.
Who are you to judge?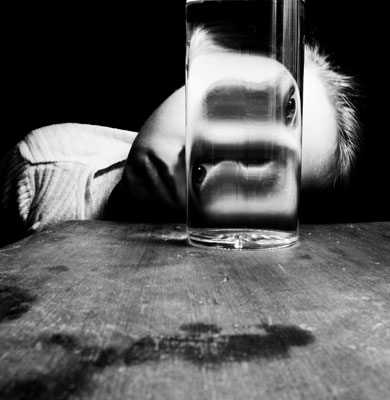 © Sarah M., Blairsville, PA