I Believe; My Manifesto
January 9, 2011
I believe that hard work is actually hard; that everyone is beautiful; that peace and quiet go together like PB and J; that deadlines are evil and should be destroyed; that books open new worlds to those who search its pages; that an open ear and a closed mouth are a great combination; that crayons are always a fascination, no matter what age.

I believe that friends share a piece of your heart that they will carry for forever; that friends can be found in the most unusual places, once you know where to look; that best friends are more like siblings; that true friends will listen to you cry on the phone at the beginning and by the end they'll have you laughing; that not everyone is meant to stay with you forever; that a friend sees your faults and loves you the same; that friendship isn't a big thing-it's a million little things.

I believe that chivalry is not dead, it's just sometimes the horse is a little late; that love will wait an eternity; that if you don't regret someone you can forget them; that it's hard to love someone when you're as invisible as the wind; that there is no depth to love, it is endless; that kids can understand love more than adults; that love makes you do stupid, senseless, and incredible things; that our hearts are meant to be broken, you just have to wait for the one who will patch it up.

I believe that no matter who you are, we all leave a footprint on this earth; that a simple act of kindness can change the course of a lifetime; that hopes may die, pain may grow, but happiness is around the corner, if only we'd move forward to see; that change will always happen, embrace it, don't try to erase it; that the future is bright for those who wish to shine; that the past has already been read, there's no need to reread it; that time has a way to keep moving on; that saying goodbye isn't for forever, it is until fate brings us together again.

I believe that a passion for life is a gift to share with the world; that life is so complicated an instruction manual is needed; that there is pain in silence; that life is full of beautiful imperfections; that not everything has an explanation; that faith will only make us stronger; that courage can only work through fear; that we should cry as much as we laugh and love as long as we live; that a hug is the best kind of therapy; that the meaning of life is a life full of meaning

I believe that books will never die so long as there is a story to tell.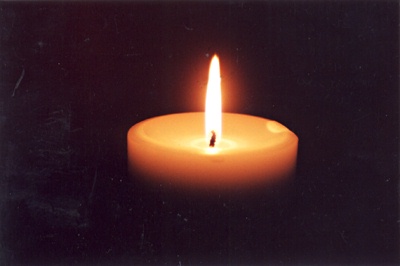 © Ashley D., Philadelphia, PA