I Fixed a Car and I Liked It
June 21, 2011
Sometimes in life you have to ask yourself certain questions. Sadly, we don't always get answers to our questions. But I am determined to get my answer, or possibly make a few people think about what they do. My question is simple. Why don't guys think that girls can do the same things that they do? I'm not saying this to all guys, just the ones who sexually discriminate. This is for all those girls out there who want to play football or paintball or work on cars or are a tomboy all the way.
Ever since I was a little girl, my dad would take me to car shows. He had so many old cars from Camaro's to Chevelle's and Volkswagen beetles. I had always been out in the garage with him getting him tools that he needed as he worked on the cars. I was always into cars, but now that I'm older, I want to take this passion to the next level. I set my goals high, hoping that I will reach them.
I have learned not to take what people say to heart, but sometimes it can be a challenge. Some make fun of you for what you do or what you want to do. But the point I am trying to get across is ignore! When you were a kid you probably heard a thousand times over, "I know they're bothering you but just ignore them!" I can't even count how many times I have heard that. But it's true!
There may be more tomboys out there than you think. I can't even stand the thought of being a girly girl. I hate wearing dresses, I don't like wearing makeup, and I don't like pink what so ever! (It doesn't make you a girly girl if you like any of these though I am just saying).
What I'm trying to say is, you can do whatever you want to do and you can be whatever you want to be, just don't let the boys, or in some cases it could be a girl, get to your head. Believe me, I put that all aside. I now have an old car of my own which I love and I am very proud of. I am now planning to go to a mechanical/car mechanics college and JVS in my Junior and Senior year. I still have a while to go, I am only 14 after all, and I can very much change my mind if I want, but whatever I choose to do, I will NOT let anyone tell me I can't. Boys are in no way any better than girls. We all have equal rights so don't ever let anyone tell you that you can't do anything. Tomboys rule!!!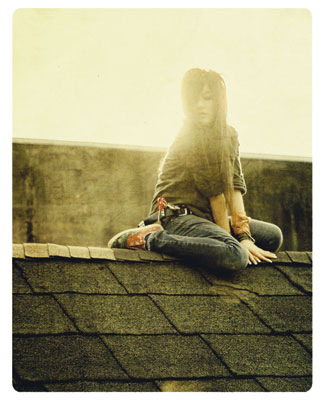 © Hailey J., Lake Oswego, OR