In love
October 27, 2011
I don't know how it happened. I tend to say that I woke up one day and realized that I loved him...and how very stupid I had been up until that point.

You see, we met in eighth grade, on a bus on the way to the Renaissance Fair. I sat by him and he put one earbud from his iPod in my ear, and we spent the entire ride listening to Casting Crowns. That same year we went to eighth grade Formal. I called the night "magical." Then I somehow forgot about the magic.

It's now senior year. We've been together for almost half a year. We're in love. I don't know how long it will last. I'm afraid to say forever and jinx it...but I want it to be forever. We talk about marriage, kids. I go to all his soccer games. He surprises me at home when I'm working on schoolwork for my AP classes; he just sits with me. There's nothing I want more than his presence.

I used to be completely focused on school and my future career. Now I'm in love. This does not mean irresponsibility; he would never ask me to or let me "slack off." I've just found that there is so much more to life than work, there's love. There's love.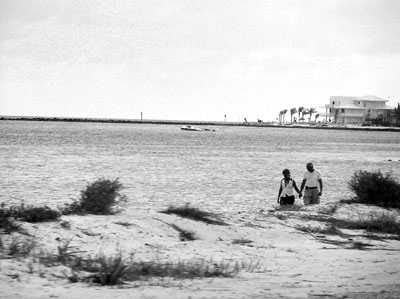 © Edgard B., Coral Springs, FL