The Gaps in Time
February 17, 2012
Ever since the world began, things have been constantly changing. The animals, plants, humans, the universe.
But why do they change? Why can't they just stay motionless and enjoy the luxuries of the present? Why is humanity never satisfied?
The answer lies beyond human comprehension. Like a tesseract, we can study the concept as much as possible, but unless we receive help from some extraterrestrial being, we will never fully wrap our minds and consciousness around the idea, that we, as a human race, will eventually evolve to the point of extinction.
We can only change so much.
When will this occur? Soon? Will our children have to experience this tragic fate?
When the last soul is born from the hall of spirits, the world will come to an end.
If you can grasp this concept, my friend, you have gained the help of the creators. You may be the one to save humanity to stop and look at the gaps between time. What will we find if we just take the time to peer into the hole of consciousness, between the present and future? Will we find knowledge, friendship, peace, or insanity? Do we dare find out? The answer lies beyond us.
If you dare, stop and search for the gaps in time.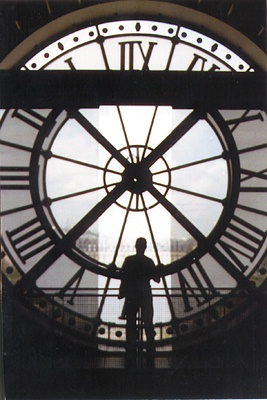 © Kelly G., Norwell, MA