Never Lose Hope
October 9, 2012
When I watch the news, and I hear the stories of mass murders and the tragic kidnaps that occur, I physically cannot comprehend how the sick and twisted minds, of the people who commit these ludicrous crimes work. The recent kidnap of the British girl, 5 year old April Jones, has been shock to people all over the country, coursing members of the public to travel large distances to help search for her, in a desperate attempt to find April. On Monday the 1st of October, April was abducted by a local man, in a rural area of Wales. This displays the gritty reality of what humans are capable of doing. The man accused of the abduction, has now been arrested on suspicion of her murder. This is another unacceptable crime that has been committed recently and displays how tragic events can have a lifelong and devastating effect on the family and friends of the victim.

Every year, 140,000 children are abducted from their homes in the Britain. That is one child every 3 minutes, leaving distraught parents questioning their lives and the fate of their child. Only 5 years ago, there was the case concerning 4 year old British girl Madeleine McCann. Madeleine was abducted on the 3rd of May 2007, after being taken from the apartment where her family were staying on holiday in Portugal. In the five years that she has been missing, her dedicated parents have continued to hopelessly search for her, a prime example of the everlasting effects these destructive criminals cause.

It is insane to believe that some men and even woman take children from loving families and comfortable homes, to selfishly please their own desires and needs. Performing such atrocities can only be truly and fully understood by a strange and twisted mind, how people can carry out such unethical and purely terrible things? The world is fast changing from a place only 30 years ago, children as young as the age of 10 years old were trusted to walk miles to and from school. Now children grow up into a sad world of strict rules and measures, in a parent's desperate attempt to keep their children safe from these child predators that are always waiting to pounce. What has the world become and why do people think such dishonourable crimes are ok, that they can be committed and they can still walk away free? As from now on they won't. With constant new discoveries and advancements in DNA, the world is now becoming a harder place to commit such disgraceful crimes. I hope one day, the days of children being abducted, abused and mistreated will be a blurred memory of the past!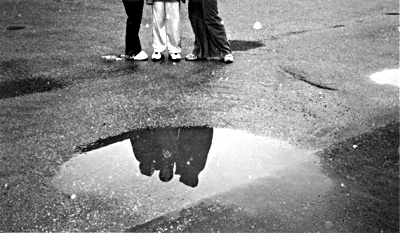 © Gary C., Pequannock, NJ