Sometimes
September 13, 2008
Sometimes when you want a situation to go one way, and it goes another, you want to cry. At least initially that's the reaction. But then maybe something happens and you think "wait maybe this is better."

For me that's how it was…You see there was this guy I liked (okay maybe I still like him, but just a little), let's call him Joe, we went to the eighth grade dance together, just as friends, but I thought he might like me too, and we e-mailed a bit during the summer.

A couple weeks into our ninth grade year I passed him a note. It read something like "Do you like me? If so will you go out with me?" Only it was kind of witty and goofy.

Joe took his own sweet time writing a response.

When he finally responded to the note by e-mailing me he basically told me he just wanted to be friends, because dating might mess up our friendship.

I thought, "Oh great. Joe doesn't even like me as a friend, even if he claims he does just like me as a friend. Classic excuse. Loser. Now I guess we just don't talk to each other. That'll be fun since we have some classes together."

I wrote a quick e-mail back to him, all sentence fragments, "That's okay. Thanks for being honest. See you tomorrow."

Thinking that was the end of that I closed down my e-mail for the night. But later I felt the need to check it on my phone to see if anyone had e-mailed me. "1 unread message," read the screen. I clicked, and saw that it was from Joe!

"Have you read the Twilight books?" He asked.

I wrote back saying of course I have. And that was the beginning of what I hope will be my first friendship with a boy since I was a little kid; I don't know what will really come of this, since that fist note was just passed a couple weeks ago.

What I do know is that even though I still wish he and I could be more than friends, maybe friendship will be great...at least for now.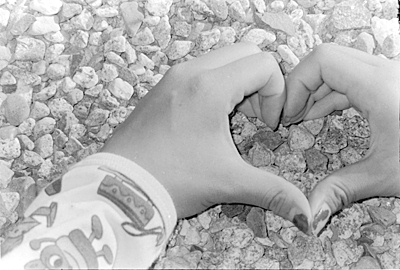 © Caitlin T., Marblehead, MA