Poetic Rain
MAG
Ideas rushed through, possibilities,
All yelling at me to choose them,
Raising their hands and shaking violently
Trying to distract my already
Distracted attention.
The soft kisses ...
Faint, yet remarkably audible.
Above all the screams, the shrill cries,
I heard the beauty.
I smiled
As I sat and picked that one,
The shy, mysterious idea in the corner.
I took out my pen
And unfolded my paper.
Politely, I asked her for a dance,
Being kind and gracious, expecting
A lovely refusal.
But,
She took my pen and danced.
She twisted and weaved, spun and twirled
Writing marvelous thoughts on my paper.
She laughed and sang,
Her inspiration and eloquence reciting.
I grinned,
Captivated by her brilliance,
Her articulate abilities,
Her telepathy, her wonderful understanding
Of the unknown.
When she laughed
I followed.
As she sang
I hummed the tune.
And we continued endlessly
Dripping with joy.
Then, she stopped.
She glanced around
And started to softly tread.
She was disappearing.
Her wisdom shone as she grinned at me
Filling me with acceptance.
I nodded my head
And sighed.
She kissed my page once more
And then she was gone.
I sat, still staring;
The voices started echoing again,
Shoving and pushing each other.
I glanced around for her,
Already knowing she wouldn't appear.
The voices intensified as I readily placed
The cap back on the pen.
Silence.
I folded the paper
Placing it casually in my pocket
And started walking again,
Looking forward to my next dance.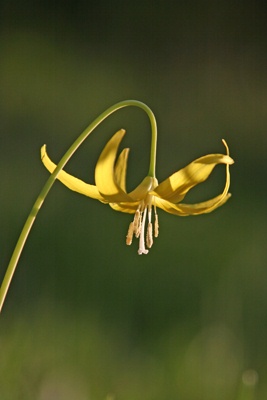 © Anonymous