Inside of Me
MAG
There is a little girl growing inside of me who will change me and my family for the rest of our lives. She will change many relationships in my life, bringing some closer. I know I will love her with all my heart, no matter what. I will be a mother to this little girl. I will have the chance to teach her the difference between right and wrong. Her father and I will tend to her every need. If she hurts, we will be there to make it all right. Even though she is not here, I feel her every move. Sometimes she moves and it hurts but I know she isn't doing it on purpose.

At first no one understood what I was going through. I was really stressed out because I didn't know how everyone would take it. There was only one person whom I could lean on, the father of my baby and the love of my life. He has been here through thick and thin. Whenever I thought I was alone, he was there to comfort me. He is supportive of everything I do and is happy about our baby girl. I couldn't have done this by myself. He has been my boyfriend since sophomore year and I hope that we will have a long, happy life together.

Even though I was stressed out at the beginning, I am comfortable and happy with my life and myself. I am so happy that soon I will have a baby girl to bring joy to our lives. Nobody can take this joy that we feel.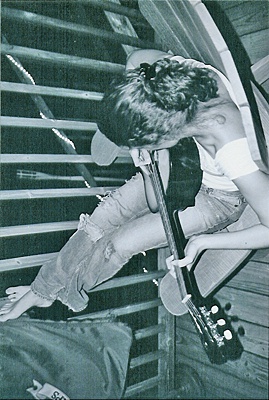 © Kendall B, Katy, TX