Dad
February 28, 2009
'I'll go with you. Take me with you.' I cried, barely able to catch my breath. Every second I switched from asking my dad to take me with him on his two-month business trip to China, and trying to find a way to breathe through a blocked nose. I held on tightly to his legs and refused to let them go. Meanwhile, my dad stood still and watched his daughter stain his fresh and clean suit with her tears. The stains would dry up in a few minutes, but he knew that the image of his daughter's sobbing would last for the entire two months away from her. This type of dramatic scene was not new to my family. My dad, international relations manager for the shoe making company Iris, traveled around the four continents frequently. His time at home represented a tenth of the time he spent on airplanes or locating his company's quarter in the countries he visited. Nevertheless, this goodbye process did not come easier with experience. Every time I heard my parents' dresser open, I ran to their room and checked to see if my dad had taken out his suitcase again. From the moment I realized the upcoming absence of my dad, my eyes watered and did not stop until the next day.

'Don't let him go without me, Mom. Dad, take me with you.' My mom, as always, held me in her arms. She comforted her infant child while signaling her husband to quietly exit the front door.


'Is it time yet? What time is it? Did the bell just ring? It didn't? What time did Dad say he was going to arrive?' I questioned my mom, following her around the house. 'Yes, Eun Ji. He said he'd arrive by eight o'clock. It's eight ten. He'll be here soon.'

Ding-dong. Even before the bell tune finished, I ran to the door and hugged my dad. I took a deep breath and enjoyed my dad's usual cold wind scent. He handed me an enormous box of Toblerone, freshly bought at the airport, and lifted me up. I put my right arm around his neck and leaned against his chest, erasing the memories of two month old tears.

We all sat in front of the coffee table, which had 5 Yen coins and a 200 Peso bill under its glass. My dad opened his black suitcase with a golden belt around its zipper. First, he handed me a pink box with thick, mechanical color pencils inside it. 'Theses are Chinese color pencils. They don't use the thin ones that we use here.' He turned the cap. 'See? You twist this here to use it.' Enthusiastically, I ran toward my room, grabbed a white piece of paper, and decorated the it with my new set of colors. Meanwhile, my parents removed the coffee table glass and set the new 100Yuan bill into the only empty spot, upper left corner.

On the dinner table, I sat on the unique flower-decorated chair, serving myself a large portion of white cream lasagna, while I listened to my dad's amusing stories of when he found people using open toilets in the middle of the street, or when he first looked at an old Chinese woman's diminute feet, without realizing that my dad would soon pack another suitcase and leave again, creating new entertaining anecdotes three hundred miles away from home.

For the last nine years, I have said goodbye to my dad more times than the days I have spent with him. Every summer vacation, my mom, my sister, and I visit my dad. After the two months, we wave goodbye and wait for another ten months to see him again. A twelve hour drive from Guadalajara, seeing him for two months every year, was the best solution that our family could come up with.

This time was no different. I watched my dad dwindle through the rear window of the taxi. As we reached the bus station and waited for our bus to begin the half day trip, my drained eyes closed, and the next morning, I was twelve months away from my dad.

Although I have experienced grievous goodbyes with my dad since childhood, it never gets any easier. As I grow older, it is harder for me to hold onto his legs and ask him to come with us, to never say goodbye.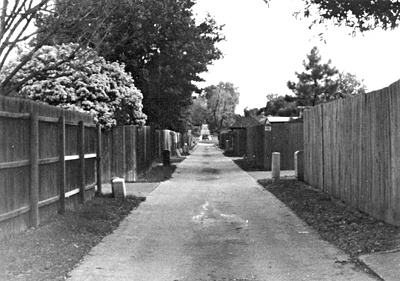 © Jaycee R., Lewisville, TX