Beyond Incognito
December 1, 2008
There are things in life you never forget. You just can't. Things like say… how you felt when you got your first Barbie doll, rode your bike without training wheels all by yourself. What it felt like to start your first day of middle school, the awkwardness just spilling out of you. Or the butterflies you had in your stomach when you had your first crush. Those are all favorable things.

But what about tragedy? Some people will not experience tragedy until they peak into their adult lives. Some scrape by, live their lives, and die, not once witnessing it. Those are the extremely fortunate ones.

Tragedy typically ends in death. Or serious injury, I suppose. But let's settle on death. Take for instance, yesterday's front page headline. "Woman shot by incognito serial killer/rapist outside local dance studio." Most people—I can bet 99 percent—will read that article thinking, "how awful, that poor woman." Sure, it is awful. Nobody will deny that. What 99 percent of those people will never know? A little girl sitting outside on the back step of the dance studio, waiting for her father to pick her up, witnessed it all. Another thing that 99 percent won't know? That girl was me. I was six.

Tragedy doesn't end in death. Death results from tragedy. Tragedy doesn't end. It embarks the deterioration of life as we know it for the onlooker. Tragedy never ends. Never.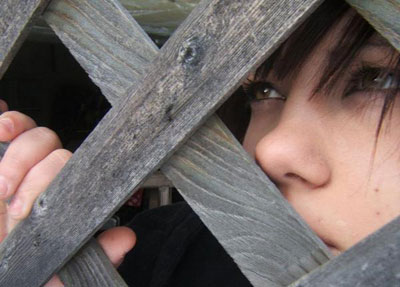 © Krystal B., Bloomingdale, IL