Good
December 9, 2008
I laid on the cool, white tile in my parent's yellow bathroom, observing every detail of the English Springer that lay in front of me, her white-based and black-spotted nose only two inches away from my freckled one. I traced my fingers up her muzzle to two midnight-colored pools and back down to her mouth where her pink and black tongue lightly grazed my index finger. Her black eyes shimmered even in the shade of the bathroom, showing my reflection, a reflection I no longer knew.

A long, blonde haired girl with freckles covering her cheek bones and nose stared back at me. Her face was distorted; her eyes red and puffy. This girl was saddened and broken beyond fixed—this girl was me.

Beyond the eyes, Jessie's eyebrows rose looking at my rigid figure while her stomach ascended and fell with uneven breaths. Her back was covered in dead skin and patches of black fur still clung to her pink skin while her legs held the sleek, white, silk-like fur that clung on despite her fading stature.

She looked innocent, like none of the bags of food that were ripped apart were her fault. There was no way she didn't give my dark purple backpack those teeth marks on the inside when she was trying to get to my pink and white swirled lollipop at the bottom. And no one tore up my best friend's (at the time) Christmas present. Nothing was her fault when looking at the innocent look upon her face.

My hair fell onto my face, covering my right eye so I could only see half of Jessie. I didn't bother brushing it out of my face; instead I gazed intently at the dog to whom I'd become so close.

The half of dog I could see looked back at me as I propped my head on my arms which crossed one another. I opened my mouth to speak, but all that came out was a voice that was unlike mine. Not soft, sweet, or gentle, but more like the voice of Kate Winslet at the end of the 1997 movie Titanic, strained and scared.


My mother knocked on the door politely and opened it slowly revealing a phone held in her hand. She pressed the phone into my hands as I gripped it tightly. I didn't want to talk to whomever was on the other end, but I don't think I would have had a choice.

I held it close to my ear and whispered into the receiver as so not to show my emotions. It was Mollie from down the street. I told her what was going on, but unfortunately, she only said "sorry" with no emotion whatsoever in her voice. It wasn't like I expected it from her, but it was also something I didn't appreciate about her either. My mom came back through the bathroom door and stated I could go to Mollie's house. I didn't want to but when I looked back at Jessie, it was almost like she was pleading for me to go, telling me to move on.

After wrapping my arms around Jessie and hugging her like I was holding glass, I planted a kiss right in front of her shaggy, black ear—our secret spot. The area's fur didn't fit in with the pattern of her normal alignment of fur; smooth and straight. Instead, this part was soft and curly from the many times of rubbing my thumb there.


Jessie, my best friend, a hunter, and a great companion was put down the day after Thanksgiving in 2005. I used to think, "Wow, so much to be thankful for," every word dripping with sarcasm. But now, I think the same thing and mean every word of it. She was my best friend and she may have been pulled away from me, but she helped shape me and transform me into this blonde teenager you see walk the hallways everyday.

Some people say you can't forget your first best friend. However, I think the truth is you can't forget someone who touches you in ways that are indescribable. No one can deny it, because everyone has someone who gets through their barricade somehow. Mine just happened to be an English Springer Spaniel named Jessie.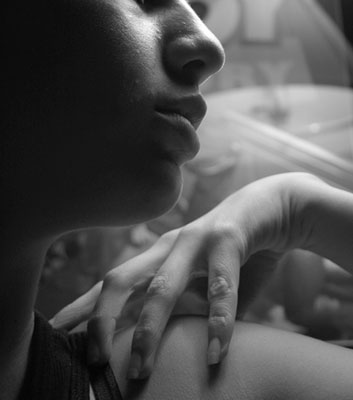 © Rebecca B., Santa Clara, CA