A Diary
March 25, 2009
Plain or fancy. Big or small. Pages of lined paper held together in either a book-like binding or by a spiraled metal wire. A place to doodle, to write poetry, to record the day's events. A secretive thing, tucked away in your desk or closet or bureau. If you are feeling angry, you can go and rip up these pages to shreds. If you are sad, go to this and pour out your emotions. A notebook.



Number 2 or mechanical. Long or stubby. Smooth or covered in bite marks. Put this into a sharpener and you are all set to write. The graphite makes marks on a piece of paper. These marks tell a story. Use your hand to move this up and down, back and forth, across the paper. A pencil.


Long or short. Happy or sad. Easy or hard. Loved or hated. What happens to you, whether good or bad. Events that encapsulate your very being. Sorrow and tears. Smiles and laughs. Anger and violence. Embarrassment and a red face. Love and joy. A life.


A notebook, a pencil, and a life. That's all you need to have a diary. A notebook to write in, a pencil to write with, and a life to write about.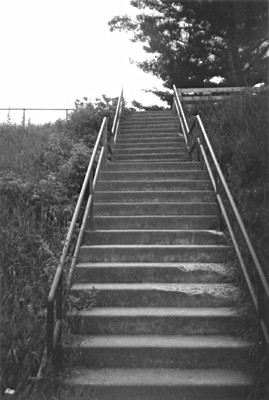 © Eva A., Eagle River, WI