This I Believe
March 28, 2009
Imagine. Create. Inspire.

When you spend more time in a fictional state of mind that you do in actual reality, it's a sign that you were meant to create those fictional places for others to escape to as well. Whether you write it down with vibrant imagery that makes it hard for the reader to believe it's not real; or whether you paint the scenery with strokes that make it jump from the canvas. If you possess that ability, that's when you know you weren't meant to live a monotonous life in the cubicle of an office.

When you write, sketch, paint, or sculpt, do you feel that sudden lift of weight from your shoulders? Do you lose track of time to the point where hours feel like minutes? Imagine if you introduced it to others. You would be providing them with a creative outlet that allows them to forget about their problems and dive into an ocean of relief. A release.

Art - in any form - can inspire a change. An epidemic. A revolution. It just depends on who wants to create the piece that can open narrow minds, educate the ignorant, and grant sight to the voluntarily blind. A cure.

You or I could potentially imagine a creation that could inspire an escape for the stressed, a release for the troubled, or a cure for the world. It's just a matter of when.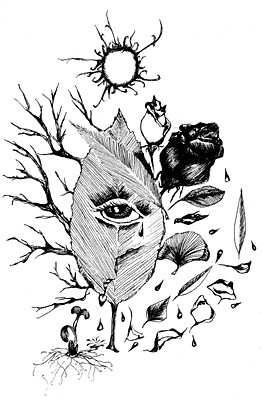 © Cara L., Cheney, WA