My Wonderful teacher, Mrs. Carrie Duerk
February 8, 2019
Mrs. Carrie Duerk is one of the best teachers in the world. She is an outstanding teacher at Buena high school in Arizona. She teaches theater performance 1 and 2, theater tech 1 and 2, and still does after school things. She has 2 sons, and she is really good with them.

She direct, produces, and puts on all these performances including plays, musicals, and talent shows. She also directs a club that we call Milk Carton Improve that performs for the school. In her classes she keeps things short, doesn't make us take notes, and gives interesting thing to do. She will help a student who needs it and encourage them. She also keeps things real with us and does not lie to us.

She has help me with doing the things I do all the time, like being wild, since she gives us these improve games and small skit assignments that help me and a lot of the other students get their energy out. I really think she deserves this award, since she does such an amazing job at teaching us. It may not be the conventional teaching, but it's interesting and I have learned better in her class then I do in most classes. This is why I think my Drama/Theater teacher, Mrs. Carrie Duerk of Buena high school in Arizona, should be Educator of the Year.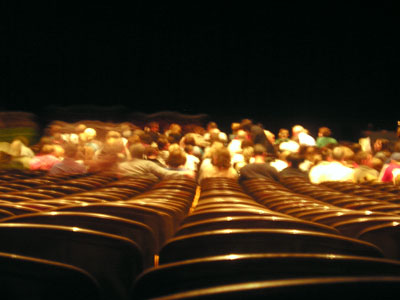 © Jessica P., Bethel Park, PA