Stacy Hallmark, English, Louisa County High School
April 6, 2013
Until ninth grade, English class had always been a breeze. I had no worries about getting an A in English in high school. However, I heard numerous frightening reviews about Ms. Hallmark, the ninth grade honors English teacher. Students claimed she was strict, intimidating, hostile, and a handful of other obscene terms. Going to high school was going to be frightening enough, but now I had this teacher to worry about. I didn't know how I was going to make it through the semester.

The first week of English class was an unforgettable one. As I walked into class on the first day, the room was silent. Our much feared teacher strode to the front of the classroom and took her place behind a podium. We braced ourselves. There, standing before us, was a strikingly beautiful young woman whose demeanor radiated authority. Her icy eyes seemed as if they could, with a single glance, freeze students in their tracks. As she went over the amount of work we would be doing, I soon realized that English class was not a joke as it had been in middle school.

Throughout the week, however, English class became one of my favorite classes of the day. Everyone got used to what seemed to be a massive amount of homework, which helped prepare us for other classes. Ms. Hallmark's interaction with the class made learning fun. While reading aloud one day, she put on a pair of silly glasses to keep the class's attention. Even through our giggles, we never missed a word she said. At the end of the week, we had a funeral for the "dead words" we were not allowed to use in our writing anymore. We wrote eulogies for the words and placed them in a coffin. Every day was different in English class and I looked forward to seeing what each day would bring.
At the end of the week, an earthquake destroyed our entire school. While the whole school population stood outside in mass chaos, Ms. Hallmark could be found comforting students in her yearbook class who were shaken up. After the earthquake, we went to school three days a week at the middle school. Ms. Hallmark still managed to deliver her lessons just as effectively. She made the longer school days more bearable for all of us with her witty jokes, fashion advice, and entertaining stories. At the end of the semester I was deeply disappointed to know that her class was over.

About a year later, right before winter break, my mother passed away. When school resumed, countless students stared at me and quickly looked away when I looked at them because they didn't know what to say. However, while saying hello to Ms. Hallmark and asking her about her winter break, she looked me straight in the eye, said some comforting words, and gave me a hug. Coming from such an intimidating, but extremely respected teacher, this simple gesture meant more to me than any condolences I received from anyone else. I soon learned that Ms. Hallmark is a lunch monitor during my lunch shift. Being the dedicated teacher that she is, she even grades papers during her lunch time. I still look forward to talking to her every day at lunch as I walk past her. Although she likely doesn't know it, her compliments have helped me through some of my worst days and that is something I will never be able to repay her for.

Ms. Hallmark goes above and beyond what is expected of her as a teacher. Not only has she facilitated my fondness of English, she has also taught me valuable life lessons. The most important lesson she has taught me is to never judge a book by its cover; despite the absolutely absurd negative reviews that I heard about Ms. Hallmark, once I got to know her, she turned out to be someone that I have an immense amount of respect for and someone I truly look up to. If more teachers made the differences that Ms. Hallmark makes, the world would be a greater place.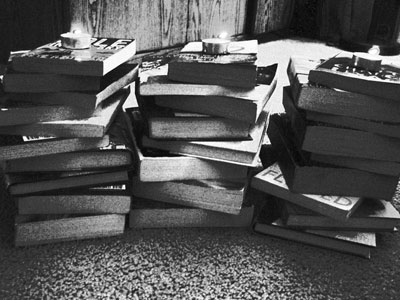 © Alexis R., Clarkdale, AZ