Mother - Mittie B.
MAG
There's a certain person in my life who is honest, trustworthy, loyal and brave. This person means everything to me. She has been there through good times and bad. This person is my hero, and she is my mom. Most people think that heroes fly through the air and save people, but that's not what mine does.

My mom is my hero because she is caring. In addition to me, she takes care of my paw paw, who is 84 years old. My paw paw has broken both his hips so he must use a cane. My mom takes him to the doctor and gives him his medicine. She's always there for him.

Another example of my mom's caring is her support of my love for dance. I have been on our school's dance team for three years and I know it costs a lot of money, but she's never complained. Whenever we are on the way to camp or on a spirit trip, my mom is always there to carpool. She has helped our team a lot.

Another reason my mom is my hero is because she is so loving. She's proven this by adopting my cousin Tony. He lived with his mom and two brothers and was having a hard time, so my mom decided to help by adopting him. Before that, he had been failing school and getting into trouble all the time. When he moved in with us, that all changed. He started passing and is doing great.

My mom also loves animals; she hates to see them without a home, and she is probably one of the biggest animal lovers around.

My mom is not only caring and loving, she is also strong. She has to be to take care of three kids. My mom does everything to make sure all of us are doing what we should be. She is the one who buys us clothes, takes us to football games, and makes sure that school is going well.

She also proved her strength this past year when, at age 38, she started having heart problems. When the doctor told her that she had to have surgery, I was so scared because heart surgery is serious! A couple of months later she had to have a catheter put in, but now things are better.

These are all the reasons why my mom is my hero. She has been there for me through the good times and the bad.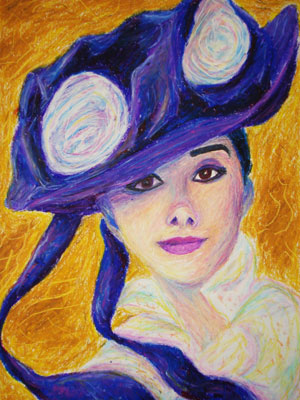 © Amelia M., Pheonix, AZ