Nun Mother Teresa
MAG
Many people find that they are happier when they help those in need. Mother Teresa of Calcutta dedicated her life to helping people around the world. She is an example of what can happen if you put aside your own desires and needs in order to help others and proved that just one person can make a huge difference in the world.

Mother Teresa, born Agnes Gonxha Bojaxhiu in 1910, was raised in Macedonia in a Catholic family that was very involved with their church. As a teenager Agnes discovered that she was interested in missionary work and at 17, she joined an Irish order called the Sisters of Loretto and chose the name Teresa, after the saint Therese of Lisieux.

Sister Teresa began her work as a teacher at Saint Mary's High School in Calcutta. She taught there for many years until she contracted tuberculosis and could no longer teach. On the train to a rehabilitation home, she received a call from God.

"It was the call within the call," she said. "I was to leave the convent and work with the poor, live among them. It was an order. I knew where I belonged but I did not know how to get there."

On that day her real missionary work began. Teresa was granted permission to leave the Sisters of Loretto in 1948. She moved to the poorest section of Calcutta where she taught children. She also learned the basics of medicine so she could treat the ill. By 1950, others were inspired to join her and they began an order called Missionaries of Charity.

Mother Teresa's work grew tremendously. The Missionaries of Charity established 450 centers around the world, reaching out to the poor and ill others had rejected. They established homes for the dying because Teresa believed that everyone should die peacefully. Over the next 45 years she travelled the world establishing homes for AIDS victims, battered women, lepers, orphans and drug addicts. In 1982, during the siege of Beirut, she even convinced those involved to stop so that she could rescue 37 ill children who were trapped. She wanted to help everyone, no matter who they were or what they needed.

Mother Teresa traveled to many places during her life. She went to Ethiopia to feed the hungry; Armenia to help earthquake victims; and Albania when the communist regime collapsed, just to name a few. Wherever there was need, Mother Teresa could be found caring for the people.

On September 5, 1997, Mother Teresa died of malaria and a chest infection. She left this earth after receiving many awards including the Nobel Peace Prize, the U.S. Medal of Freedom, and India's Jawaharlal Nehru Award for International Understanding. She was also only the fourth person ever to become an honorary citizen of the United States.

Mother Teresa is still known and respected for all the work she did to help others. It is amazing how dedicated she was and how selflessly she lived. Her work will be remembered by generations who can be inspired by her life. She is known as the Angel of Mercy because she showed mercy to the lowest of the low. She always put others before herself and never judged people. There probably will never be another person like Mother Teresa, but others can live by her example and reach out to anyone they know in need, or anyone who feels unwanted or unloved.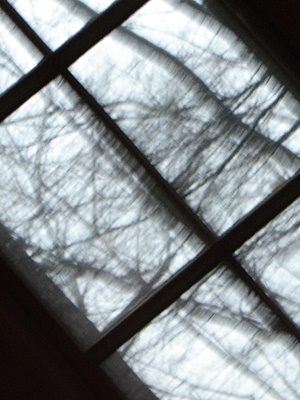 © Anonymous