Father - Julian R.
MAG
Hero is a very powerful and meaningful word, and given only to a person you admire for many reasons. I have a hero who fills my life and whom I admire greatly - my dad. I admire him so much because he worked so hard to be where he is after being born in a little Colombian town.

My dad wasn't able to enjoy his teen years because he started working at 13 to help his parents (even though he wanted to save for college). By the time he graduated from high school, he was a messenger for a large bank, which opened a door for him to go to a very good university and continue working in the financial area. He worked during the day and studied at night. A few years later he met my mom and fell in love. Then he worked really hard to graduate with an international business degree as well as start saving for his future family.

My dad worked his way up from a messenger (one of the lowest jobs) to become a manager in the main bank of Bogota. He worked there for eight years, but this was just the beginning of a great career. My dad also worked with Lloyds International for 25 years; his most important job there was regional manager. This was a dream job, doing what he liked and being paid a good salary.

Somehow, though, this wasn't enough for my dad: he wanted to get his Masters in Business Administration in the United States. He also wanted to come here to give me and my brother a better life, so he made the big decision to start over.

My family and I went through really difficult times our first three years here. My dad somehow managed to have courage and a lot of faith, just like my mom (who supported him in every decision). We have been here for five years now and it's a miracle. Neither my dad nor my mom worked for three years and we were living off savings. And they were spending money like crazy during that time, with Catholic school for my brother and me, rent, food, my dad's tuition for college and other necessities. He couldn't work because no one would give him a sponsorship visa. He had many interviews but all the companies got scared when he said "work visa." After September 11 no one would trust or believe anyone from another country. Yet my dad never gave up, and one day he found a company who would give him a working visa. That was the first time I actually saw my parents cry.

My dad now is the director of control and operations. I know that he went through a lot of stress and worry during those difficult years.

My dad has worked very hard ever since he was little. He has always pushed himself to be the best he can be. He taught me that you can have lots of goals and if you work for them, God will reward you. My dad is my hero because he has worked so hard for everything, and has never given up. Together with my mom, he has also given me the values, morals and virtues I need.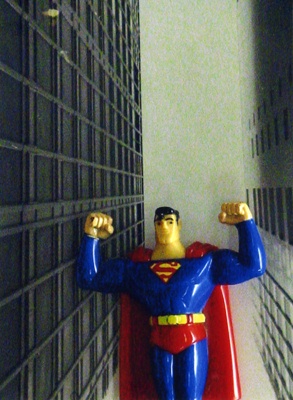 © Andy O., Highland Village, TX