Poet Maya Angelou
MAG
If you have ever wanted to read great poetry, look no further than Dr. MayaAngelou's work. She is one of those rare writers who can touch your heart andsoul with her words.

An African-American, Dr. Angelou grew up insegregated Arkansas. Despite the harsh racial remarks, she never let them get herdown. She has said, "The honorary duty of a human being is to love."Because of her great love of people, nature and her surroundings, she is one ofthe best poets and writers around today.

Born Marguerite Johnson on April4, 1928 in St. Louis, she moved to live with her grandmother in Stamps, Arkansasat a young age. Although her neighborhood was mostly white children who sometimesmade fun of her, her years in Arkansas were happy. When she was eight, she wassent back to her mother in St. Louis. When she was raped by her mother'sboyfriend, she became mute for almost five years. This experience led her towrite her best-selling novel, I Know Why the Caged Bird Sings. Her life after therape was hectic; she always was moving back and forth between her mother andgrandmother. At the age of 16, she gave birth to her son, Guy.

Dr. Angelouhas had many occupations, including poet, historian, author, actress, playwright,civil-rights activist, producer, and director. She has been a professor at WakeForest University in North Carolina since 1981. Besides writing five novels andfive books of poetry, she has also produced four plays and spoken at manygatherings. She even delivered a poem at Bill Clinton's 1993 Presidentialinauguration. She has won the Ladies Home Journal Woman of the Year Award andbeen nominated for many others, including the Pulitzer Prize and the NationalBook Award.

Ms. Angelou has been an inspiration to many, not just becauseof her beautiful poetry, but because she has a huge heart and uses the power ofher words to work as a civil-rights activist. In the 1960s, at the request of Dr.Martin Luther King, Jr., she became Northern Coordinator for the SouthernChristian Leadership Conference. She also is very educated, loves traveling, andspeaks four languages besides English: French, Spanish, Italian, and West AfricanFanti.

Maya Angelou is one of my favorite poets, if not one of myfavorite people of all time. She is a "Phenomenal Woman" (the name ofone of her poems), and there is no telling where she will go next. She neverseems to stop! I leave you with a great excerpt from Maya Angelou's poem"Still I Rise" (my favorite):

You may shoot me with yourwords,

You may cut me with your eyes,

You may kill me with yourhatefulness,

But still, like air, I'll rise.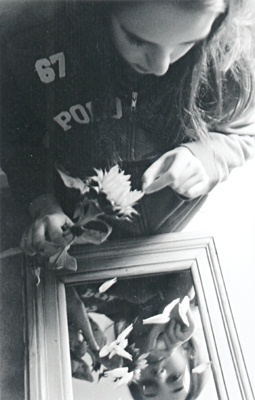 © Cerys W., Marblehead, MA