Nellie Bly: Words from the Heart
January 20, 2015
"Nelly Bly hab a voice like de turtle dove,
I hear it in de meadow and I hear it in de grove."

These popular lyrics helped transform Elizabeth Cochran into Nellie Bly, a groundbreaking journalist and justice fighter. Her voice may or may not be sweet as a dove, but her words and outspoken personality were loud and bold.

Bucking the stereotypes of women as housewives at "home, a little paradise," Bly landed herself a job in a Pittsburgh newspaper as a reporter when her passion showed itself. Bly had a flair for writing. She used a compelling approach for her time: establishing rapport with people she interviewed and telling stories through "the Bly point of view." Through this, she managed to connect with her subjects as few could. Battling the difficulties of being a woman in a "man's world," Bly became a pioneer investigative journalist for the New York World. She proved her commitment to the truth when she feigned insanity to expose the "human rat-trap" of Blackwell's Island. The insane asylum included icy baths, brutal beatings, and rancid meals. The headlines of her exposé were splashed along the front page; her bold reporting stirred the nation, leading to wide public reform. Investigations were launched and a million dollars was funded by the mayor of NYC to improve the asylum. Bly's news was heard in "de meadow and… in de groves."

With keen instincts for "getting the scoop," Bly contrived to turn fiction into reality by traveling the world in less than eighty days. When people told her "it [was] impossible for [her] to do it," she gustily proved them wrong. Bly gained international fame in 1889 by traveling around the entire world in seventy-two days.

Bly was "the best reporter in all of America" (The Evening Journal).  The plight of working girls, of poor Mexican peasants, of child laborers— no topic was too difficult or too unnerving. Be it the Pullman Strike, the Republican National convention, World War I, or anarchist Emma Goldman, Bly was always on the front line and ready for a story. Bly embodied her saying that "energy rightly applied and directed can accomplish anything."

Bly pursued her desire to make the world a better place. She compassionately arranged adoption for many orphanages. As a business woman in her later years, she created an employee-friendly company and gave weekly salaries.

In Bly's 1913 article, "Suffragists Are Men's Superiors," she uncannily predicted that it'd be 1920 before women would gain suffrage, and was proven right when the Nineteenth Amendment was passed in 1919. Notably, Susan B. Anthony, during an interview with Bly, adamantly stated that "[the new women will] be whatever her best judgment wants to be." Bly's legend lives on for she proved that women, like men, are fearless and capable. Throughout her life, Nellie Bly used her ability and determination to correct the injustices of the nineteenth century.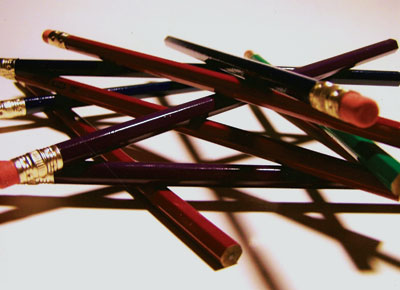 © Nicholas K., Weldon Spring, MO