Precious Grandparents
January 20, 2015
I am five as my chubby hands reach to clear the strands of hair and shade my eyes. Standing before me is a towering, lush tree covered in ripe, cerise cherries. My sketcher, light-up shoes flash under the moist ground, squishy with fruits. The fragment of cherries is redolent in the air. I eagerly stand on my tiptoes to grasp at the jewels flickering in the sunlight. Balancing with precision, I shift my weight and jump, my fingertips missing the branches hovering before me. After several failed attempts, I am suddenly hoisted up as strong hands cradle the nook of my arms—cherries glistening before me. "Thanks, Grandpa," I cry out as my grandma holds my pink basket next to me. They chuckle, almost in sync, as they see my white tee covered in blotches of red stains. Grandpa promises to help Grandma and me make some cherry pie.

I am eight, and my grandpa is teaching me to ride the bike like a 'big kid', which means without training wheels. My grandpa's hands clench the handlebars, and he slowly guides me on the smooth asphalt. As the sun dips lower into the sky, my legs are steadier and my grandpa halts his run and let go as I soar across the field. Before I know what's happening, the rush of exhilaration is gone, the sky is above me, and my knees are raw and grass-stained. My bike veered off the path and lay crooked next to me. The pain hits almost the moment Grandpa rushes to my side. After my eyes are dried and knees less pink, Grandpa coaxes me back onto the bike. My feet won't budge from the safety of the ground. "It's okay, honey. I'll be here to catch you no matter how many times you fall," he sooths me. The rest of the day is a blurry haze but I know, for a fact, that from that day onwards, I became a 'big kid'.

I am fifteen, and I am the best seed my grandmother grew and nurtured. Ever since I was little, I have helped her take care of her garden. My tasks grew from watering all the plants to weeding the plot of land. Now, I have my own garden next to hers. Together, we sit on the porch and watch nature take hold. My grandmother doesn't give me fertilizer. Instead, she shares her experiences and stories to teach me about morals and respect. In turn, her fruits of labor are that I tell her everything whether it is about school, friends or boys—I seek her advice. She always consoles and helps me find the right choices to make. I felt closest with my grandmother when we spend time together and share our words.
I am sixteen, and my grandparents are even more precious to me. I love entering my grandparents' door and seeing my grandpa's white hair and the dimples carved into his face as he flashes a crooked smile. I love entering the kitchen smelling the sweet aroma of my favorite dishes cooking in the oven and my grandma with her favorite indigo colored apron. The refrigerator is filled with magnets to hold up pictures of my smiling face. The wall next to the dining room has faint pencil marks charting my growth. All around the house, there are artworks ranging from doodles on coloring pages in kindergarten to painting I have painted in high school. The older I get, the more I appreciate the precious and deep relationship I have with my wonderful grandparents.

No matter what age I am, I love my grandparents because they are always there for me and teaching me innumerable, heartfelt, priceless lessons. My grandparents taught me to reach for whatever I dreamed whether it was a juicy cherry or my hopes of walking in my grandpa's footsteps to become a doctor. My grandpa taught me that no matter how many times I fall down, he'll be there to catch me and support me in every way he can—either from a bike fall or from the loss of a track meet. My grandma nurtures me and lends a guiding hand as I grow my roots and spread my petals. Most importantly, my grandparents have taught me the joy of being loved and loving in return.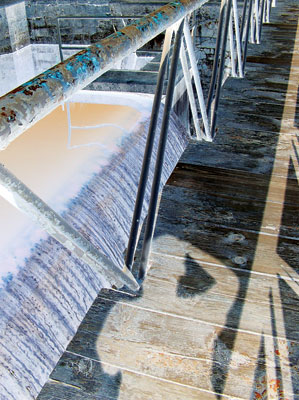 © Sean C., Princeton, IL