Freedom
February 1, 2009
Freedom, how would we live without it. We must remember the times that we took freedom and the times that freedom was taken from us.
We, as Americans, have taken freedom from many different cultures and races. Why? Because they were different colored or because they worshipped different Gods or Goddesses? Or is it because we want power and more power. Why? That is the question I want to be answered and it is the question we as Americans need to have answered.
We, as Americans, were once under the power of Brtish rule. We didn't have much freedom now did we? No. But we did get our freedom after blood had been spilt in war. We fought for our freedom and we won. The people who died in that war did not die unhappy or not rememberd. They are happy because they died fighting for freedom, now that is noble. They must be rememberd because if not for them then were would we be now? We would possibly still be under British rule, of course we would have fought but what if we didn't? Ask yourself that.
William Wallace died fighting for Scotlands freedom. He was captured and tortured to death, all because he would not stop fighting, because he would not bow to a rude and cruel king. He is rememberd for dying for freedom, and we will not forget him.
Freedom is both a privilege and a gift. Freedom is perfect. We must not take freedom for granted. We must use our free lives with care, we must NOT waste freedom on jail or beer or drugs or just being useless. A person becomes useless easily. Don't let it happen to you.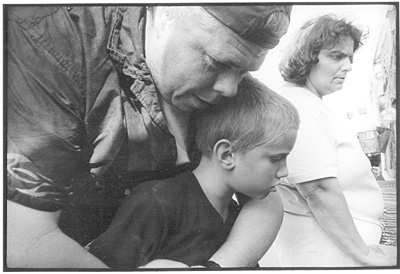 © Mary A., Fullerton, CA