Undercover Agent Nick
MAG
Take a glimpse around your town and you will find uniformed officers working hard to keep the community peaceful. Not all officers are in uniform, though - some may be disguised as your neighbor. Nick, a former undercover narcotics agent, provides an intriguing look into this type of work where incognito is the name of the game.

When did you get involved in this line of work?

I was 19 years old when I started as an undercover agent at the police department. I was hired as a police specialist in the narcotics unit.


What sparked your interest in the field, and how did you get started?

I had worked in a factory during high school with two men, one of whom was reported missing. It turned out that he was an undercover agent. As I spoke with the other one (who later became a police officer), he noticed my interest in undercover work. When he needed someone to make an undercover drug buy, he remembered my interest and contacted me. I was a drug-free kid and had no experience with anything of that nature, but I made the buy and was able to help the officer make a case against somebody. Later, I was contacted by the narcotics squad and offered a position. I accepted, though it wasn't official until they did a background check.


How did you prepare for your new job?

I took a training course on the illicit drugs that are common out on the street. I was also given an expense account. I recall asking, "How do I doit?" and was told, "You become an actor. "


What was it like in the beginning?

I started going to bars in the city to hang out and make my face known to everyone. It took months to learn the drug activity in the city.


What was it like having a second identity?

I had to completely change my style of dress and let my hair grow long. I went from being a neat, nice kid to looking like a drug addict. People would ask what had happened to me but, of course, I could not tell the truth. Only my parents knew what I was doing. In fact, my identity was so secure that all my paychecks were routed through another city department as a ghost employee. Furthermore, the other narcotics officers only knew me as a drug addict at the bars. Nobody knew who I was.


How did you get the people in the drug community to "buy" this persona?

I tried to be the craziest person in the group. I would even plan gas station hold-ups to make the people I was with believe in my "criminal abilities. " I had props and drug paraphernalia to make it appear as though I really were a drug user. I never did drugs with them, but I learned how to fake it.


What kind of people did you encounter?

The people I met came from all walks of life. I remember a wife and husband team, and hippies.


What kind of evidence did you collect?

I had to purchase all kinds of illegal drugs and even stolen pharmaceuticals.


What would you do with the evidence and other results of your work?

Every time I bought drugs, I would lock them in a safe and write a report. Every few days I would meet with my commander in a secluded area, never in the same place, to turn over the evidence.


What was the hardest part of your job?

The hardest parts were probably gaining the trust of the people, learning the identities of the drug dealers whom I would make cases against, the pressure to perform, the stress of never knowing who would discover my identity, or if I would come back. Also, after being with these people for a while, we became friends and it hurt to have to lie and deceive them to make cases on them.


How long did you work undercover?

Two years.


Why did you stop?

Fifty to 60 dealers had sold to me multiple times during those two years, and they had decided to include me in trips out of town to smuggle drugs back in. The narcotics unit agreed that they did not want me working outside the city and decided it was time to end the investigation. All subjects were indicted secretly and arrested during one weekend drug raid.


What was the most rewarding part of your work?

I had completely infiltrated the drug community of that city. After they were all convicted and completed their jail sentences, I would later bump into some of them. They actually thanked me because it was a wake-up call for them. They said that they probably would not have changed their ways if I had not reported them.


How did it feel to go back to normal life?

It was nice to be able to explain to all my relatives that I had not really gone downhill after all, only undercover.


Why do you feel this line of work is so beneficial to society?

As rotten as it was to lie to the people I met, undercover work is so important because it is one way to combat the drug problem.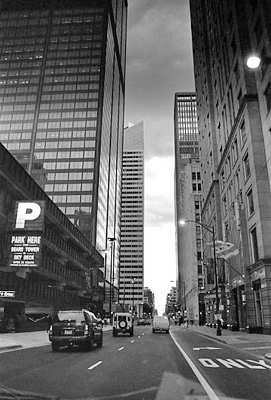 © Anonymous