My Name Assignment
March 1, 2019
Joshua. Josh. Joshy. My name has multiple representations of itself. My name may sometimes feel like a very masculine name, but that's only because Google said so. In Chinese class, my name is 黄建明 pronounced "Huan Jan Ming" means the bright light of the sun warming you up inside. Also means the yellow sunrise when you're so groggy yet you just have to stare at that beautiful yellow ocean of a sky.

At first, my parents didn't really know what to do with my name. They started spitballing like how all parents do. Until they came across two names they liked. My mother preferred Joshua. And my father preferred Mathew.

They had a discussion until they finally choose a name. My father agreed my mother's names are always better so I was named Joshua. But Mathew. Wasn't forgotten and it's now my middle name. My mother has many old friends with the name Joshua. Because of this, she has a good impression of many Joshuas. So when my parents discussed names, she really wanted to have Joshua as her child and would fight my father for it until she was successful.

Sometimes my name can have nicknames. I use Josh instead of Joshua. Josh feels like an old friend. You know, that kind of person you were best friends with in high school. The one that would always wear her father's ancient yale sweatshirt. And someday you happen to see in like a cafe or wherever. You to finally catch up and you notice something. They are still the same fun-loving person you grew up with. It's refreshing. Speaking of old friends, Joshua. reminds me of your favorite uncle that all the kids like and whenever he came over he always brings snacks.

黄建明 is a name that I've also been giving in my Chinese class. It offers a fun new way for some of my peers to call me. You may not be able to read 黄建明 but when I think of that name I imagen a student in class piercing the air with his hand to answer every one of the teacher's questions. He always knows the entire agenda for today's class. Yet he has the audacity to say 'oh no I just failed that last quiz and/or test'. When we all know he got an A or higher. But, this Chinese name still represents me and I will adopt it and have fun with it in China.

I would like to keep my birth name but I don't mind if someone I know comes up of fun and wacky nickname for me. And I don't mind If someone used Joshua instead of Josh. It's neat how someone would prefer my name to be said their way. I really like my name, and it is truly me.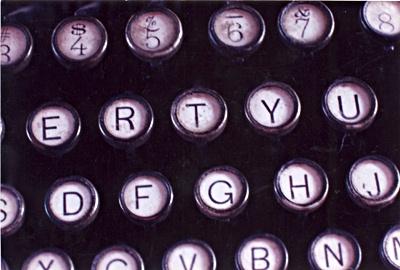 © Mary A., Fullerton, CA