My Opaque Self
December 26, 2009
Just take a look at me! I'm clear. Completely clear. No! Not as in I'm clear that you can understand me or my mind has gone blank. I'm clear as in you can see right through me. I can't hold back tears if they attempt to push through my lids. My emotions sit on a display case, housed within the glass walls of the cavity I call my chest. My sadness hangs from a string in the pit of my stomach. Can't you see it dangle? Take a smack at it. You might just see it spin.
My brain looks like a sewer. Spewing out god knows what. It's tossing and churning, a milieu of confusion, frustration, hopelessness, and despair.
But alas! Is that a light at the end of the tunnel I see? That monstrous, golden beacon of hope is in the form of warm shower and 8 hours sleep.
As the light gets brighter, I seem to gain a stronger sense of hope. Take a deep breath. Close your eyes for only a moment. Yes, the sewer seems to thin out. The glass walls, grow opaque.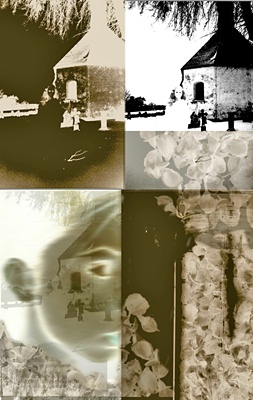 © Shann L., Tai Po, Hong Kong